Warner Bros, Disney, Universal Pictures, Shutterstock, NBC, Getty Images
In 1999, we were introduced to Mandy Moore thanks to her debut record So Real and hit single "Candy."
A few years later, fans learned that not only was the singer not just a one hit wonder, but she actually had a lot of other talents in her basket.
In 2001, Moore proved that singing was just one of her skills when she portrayed mean girl Lana in The Princess Diaries, which was her first big screen role. Nearly two decades later, the New Hampshire native has a career that most actors would kill for.
She has appeared in numerous movies, including A Walk to Remember and Because I Said So, and has been on a lot of different TV series as either a recurring character or as the lead AKA her role on This Is Us.
Oh, and she's a Disney princess!
Now that Moore is turning 35 years old—today is her birthday!—we're taking a look back at all of her roles that have made an impression on audiences over the past 20 years.
While we patiently wait for Moore to make a music comeback, we can all revel in the fact that when it comes to acting, she's not going anywhere.
Whether you love the brunette beauty as Jamie in A Walk to Remember or were totally obsessed with her in Saved! Moore has a role for everyone to love. Just look at her time on This Is Us as Rebecca Pearson. She's so freaking lovable and that's just one of her memorable roles.
Check out all of her iconic roles below and make sure to vote for your favorite one as you think about the perfect birthday message to send Moore.
Happy birthday, Mandy!
Hopefully, it'll be filled with candy, family and love like Jack and Rebecca have.
Walt Disney Pictures
The Princess Diaries (2001)
Mandy Moore nailed her breakout film role as mean girl Lana Thomas in this Disney classic, which follows the life of nerdy teen Mia Thermopolis (Anne Hathaway) after she discovers she is actually a princess of a small European country called Genovia.
Warner Bros.
A Walk to Remember (2002)
Moore stole our hearts as the terminally ill Jamie Sullivan in this Nicholas Sparks' love story. Shane West played her love interest, Landon Carter.
New Line Cinema
How to Deal (2003)
Channeling her inner teenage angst, Moore relates to audiences as she portrays Halley Martin, a 17-year-old who has found herself disillusioned with the idea of love.
United Artists
Saved! (2004)
Christian school girl Hilary Faye (Moore) aids her friend after an unexpected pregnancy in this religious satire.
Warner Bros.
Chasing Liberty (2004)
Charming audiences as America's first daughter, Anna Foster, Moore plays a teen who attempts to rebel against her parents and take Europe by storm in this 2004 rom-com.
HBO
Entourage (2005)
No name change required! Moore played herself on numerous episodes of the HBO comedy, stealing hearts and causing trouble along the way.
Universal Pictures
American Dreamz (2006)
Southern girl Sally Kendoo (Moore) woos America in this big-screen satire about reality competitions as she tries to win the singing contest American Dreamz.
The Weinstein Company
Dedication (2007)
As Lucy Reilly, Moore portrays an illustrator who must teach her new partner the error of his misogynistic ways in this 2007 drama and romance film.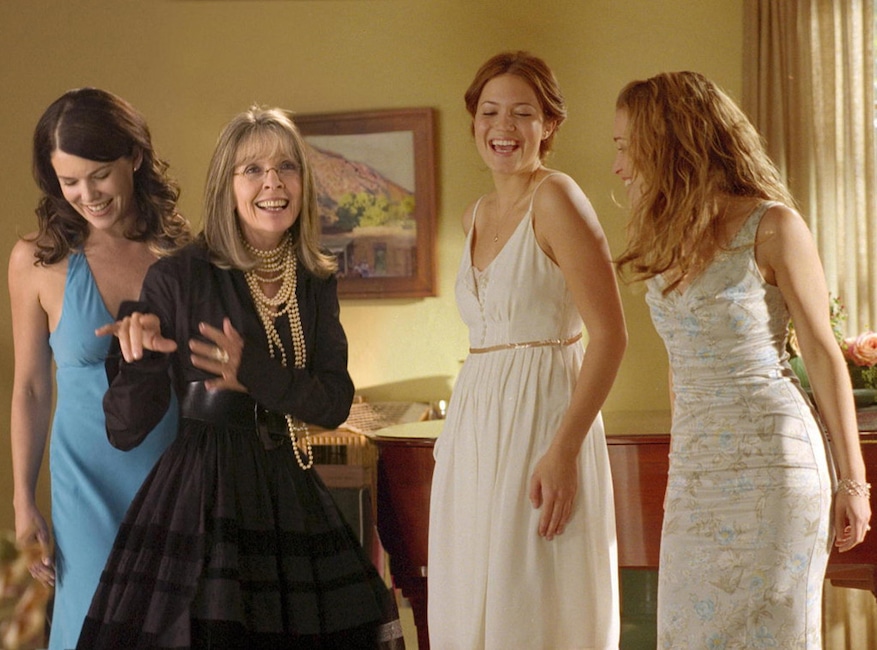 Universal Pictures
Because I Said So (2007)
Moore stars opposite Diane Keaton as Milly Wilder in this mother-daughter comedy about finding love in all the wrong places.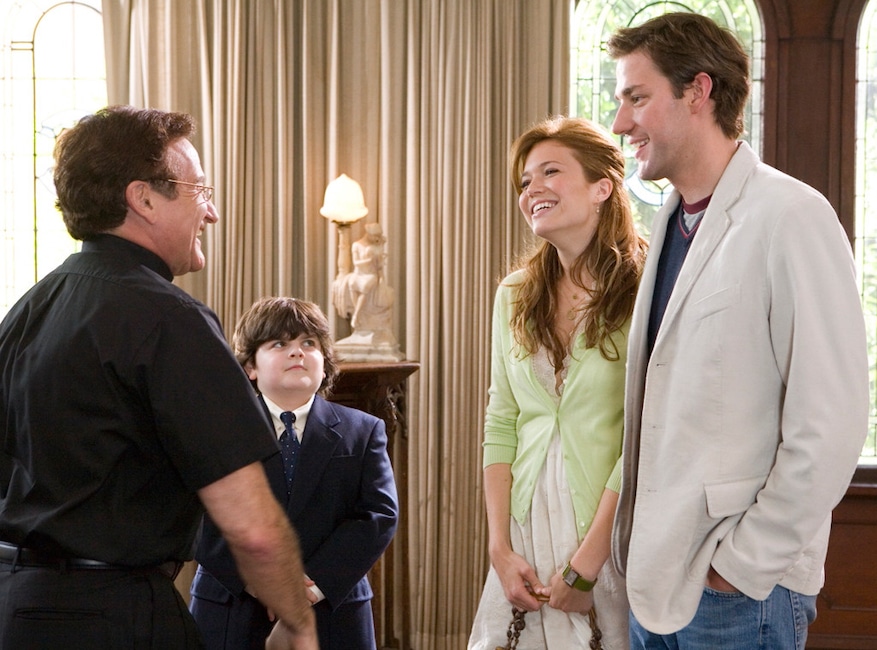 Warner Bros. Entertainment
License to Wed (2007)
Newly engaged Sadie Jones (Moore) battles her premarital jitters while taking a class with her husband-to-be Ben Murphy (John Krasinski), which is led by a kooky priest (Robin Williams) in this sweet rom-com.
ABC
Grey's Anatomy (2010)
Patient Mary Portman (Moore) wins the affection of Chandra Wilson's Dr. Bailey after surviving the infamous Seattle Grace Mercy Hospital shooting and assisting the doc in saving another patient's life.
Disney
Tangled (2010)
Moore earned her place in Disney history as the adventurous princess Rapunzel.
IFC Films
Love, Wedding, Marriage (2011)
Divorce counselor Ava (Moore) tries to save her parents and herself from divorce in this romantic comedy.
Disney XD
TRON: Uprising (2012)
Adding to her collection of independent female characters, Moore proves she is not one to be messed with as the voice of Mara on this animated adventure series.
ABC
Red Band Society (2014)
Moore went from rom-com sweetheart and Disney princess to lifesaver with her role of Dr. Erin Grace, a chief surgeon working for Doctors Without Borders on this short-lived series.
Instagram
In the Deep (2016)
Moore makes surviving a shark attack look easy starring as Lisa in the underwater thriller In the Deep.
NBC
This Is Us (2016)
Beginning in 2016, Moore has portrayed Rebecca Pearson on the NBC drama. This Is Us focuses on the Pearson family, which is comprised of Rebecca and her husband Jack (Milo Ventimiglia) and their triplets as they deal with life as babies, kids, teens, adults and more.