Apparition
Party people unite, because it's Kristen Stewart's birthday!
The Los Angeles native turns 29 years old today and fans of her have really watched her grow right in front of their eyes thanks to all of the movies she's been in so far in her career.
In 2001, Stewart had her first credited role with The Safety of Objects and she hasn't stopped since. She was about 10 years old when she was first seen on the big screen and almost two decades later she is one of the biggest stars of her time.
Whether it's becoming a teen idol with her role as Bella Swan in the Twilight franchise or getting notice for her indie work with films like Camp X-Ray and Clouds of Sils Maria, Stewart has range and she likes to show it off.
In honor of the star's birthday, we're taking it back to the beginning and shining a light on some of her most memorable roles to date.
From Twilight and Adventureland to Lizzie and Café Society, Stewart has continually impressed the masses and we have a feeling she's only just begun.
She's channeled her inner Joan Jet in The Runaways, taken on the role of Snow White in Snow White and the Huntsman and even dabbled in a few thrillers and horror films along the way.
No matter what she does, Stewart seems to have all eyes on her which is why we want to know once and for all which of the actress' roles is your favorite. Vote now!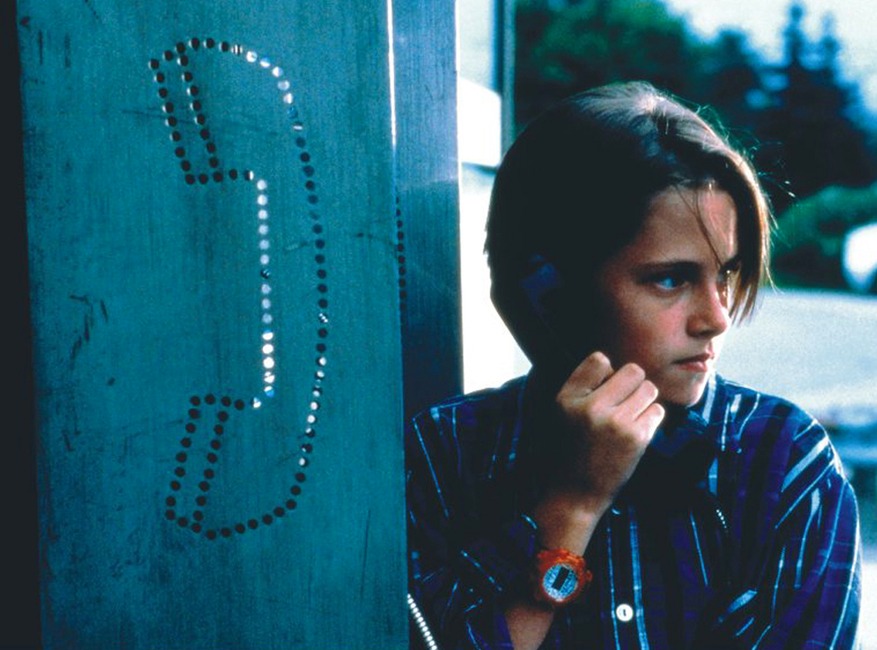 IFC Films
The Safety of Objects
In one of her first roles ever, a 10-year-old Kristen Stewart was in this drama film that focuses on the relationships between 15 family members after a tragedy in their community.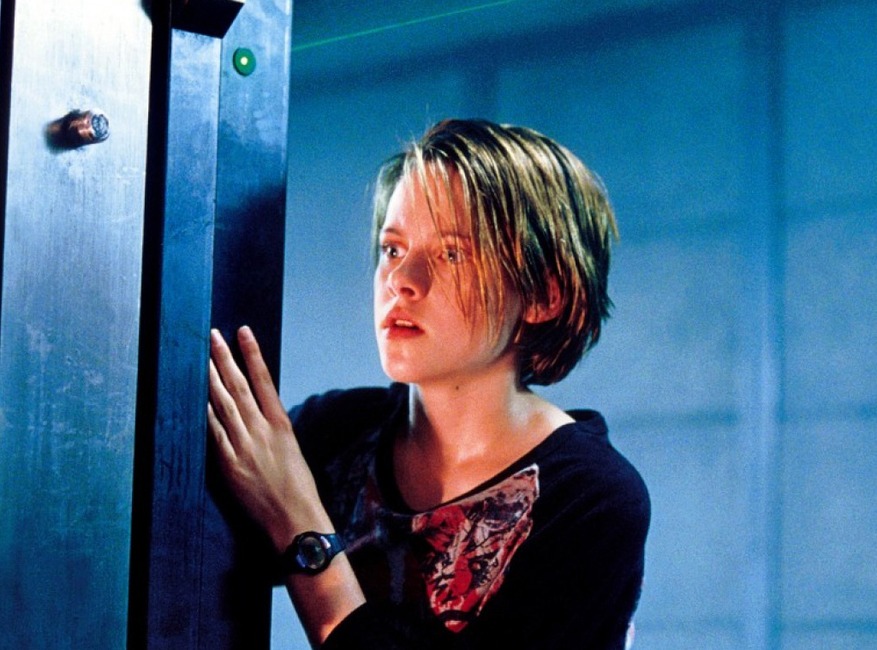 Columbia Pictures
Panic Room
Stewart really gained notice by playing Jodie Foster's daughter in the 2002 thriller and was even nominated for the Young Artist Award for Best Leading Actress in a Feature Film.
Touchtone
Cold Creek Manor
The 29-year-old actress starred in this classic haunted-house film as the daughter in a family who moved into a house where a grisly murder took place.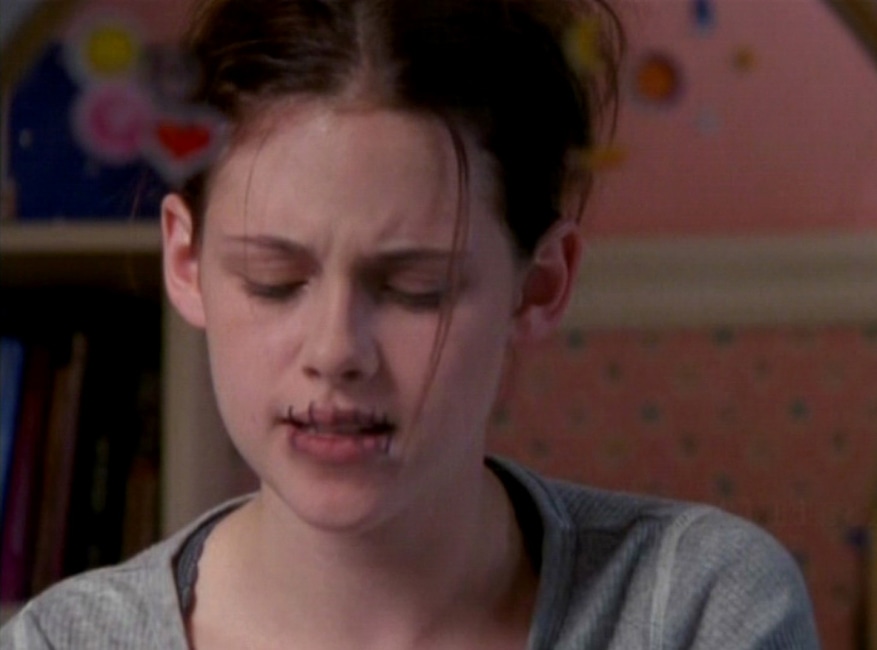 Speak Films
Speak
This coming of age drama stars Stewart as a student who stops talking after an older student rapes her.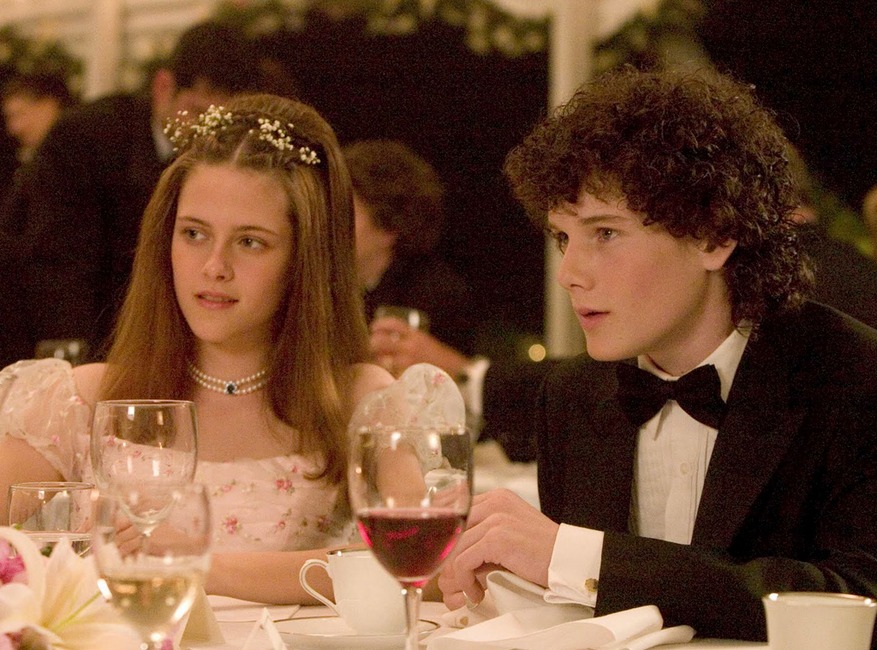 Lionsgate
Fierce People
The 2005 film focuses on familial and societal dysfunction after a woman and her son move in with her wealthy ex-client. Things get weird when the man's granddaughter (Stewart) and the woman's son Finn (Anton Yelchin) start dating and fall into the tribe mentality the estate lives by.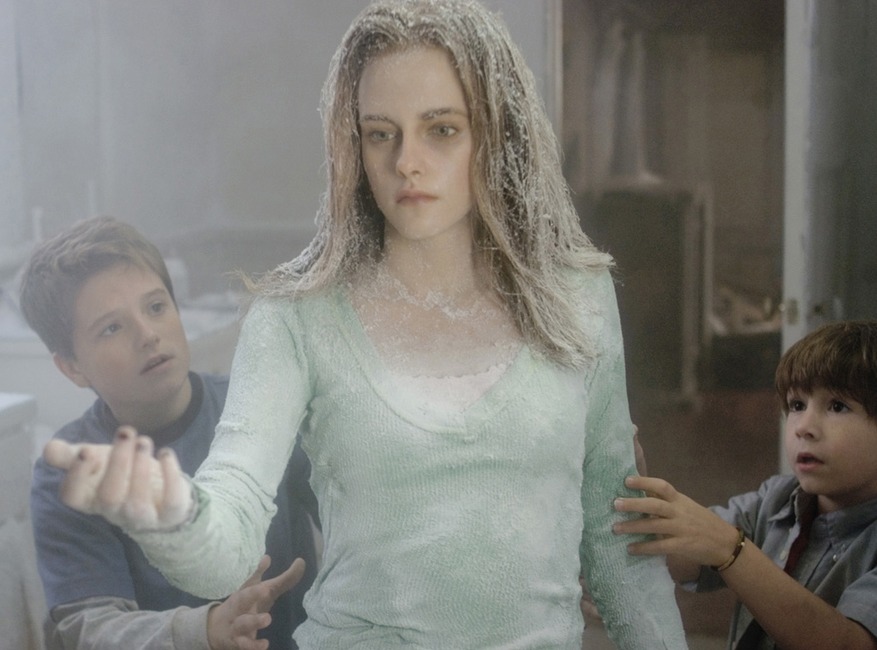 Columbia Pictures
Zathura
In the film based on the world of Jumanji, Stewart stars alongside Josh Hutcherson and Dax Shepherd as kids who get stuck in a space-themed board game.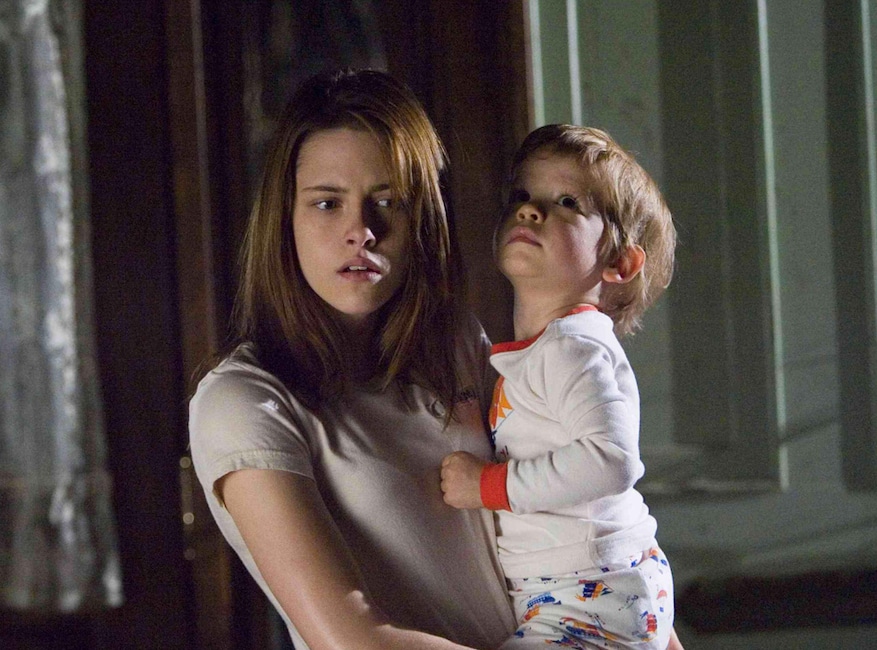 Sony Pictures
The Messengers
Another horror film on Stewart's list! In The Messengers, she plays a teenager who does not want to move houses, only to have her worst fears realized when a dark spirit invades their seemingly serene farm.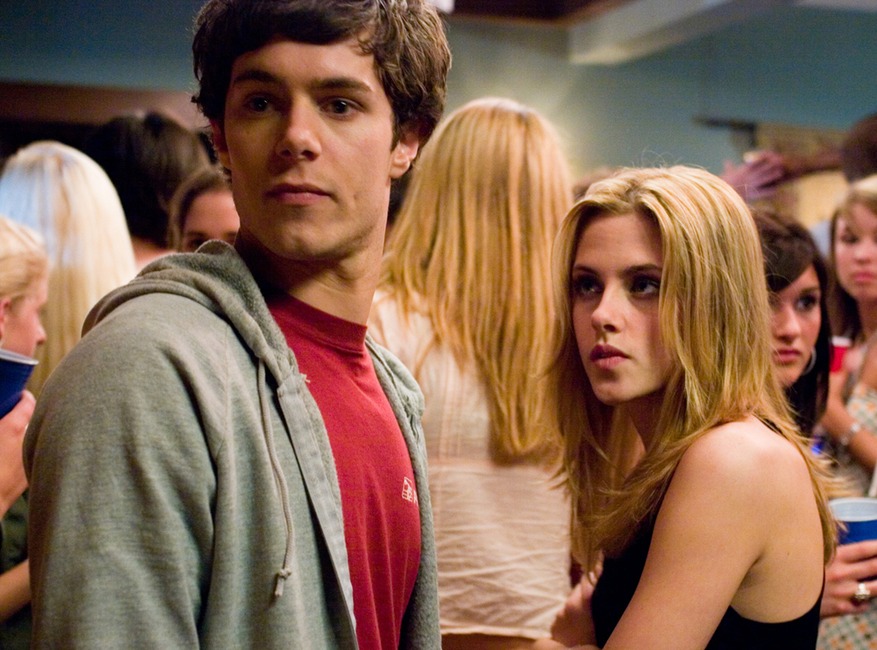 Warner Bros. Entertainment
In the Land of Women
Stewart plays Lucy, a high school girl navigating through life and love as she deals with her mother's cancer diagnosis.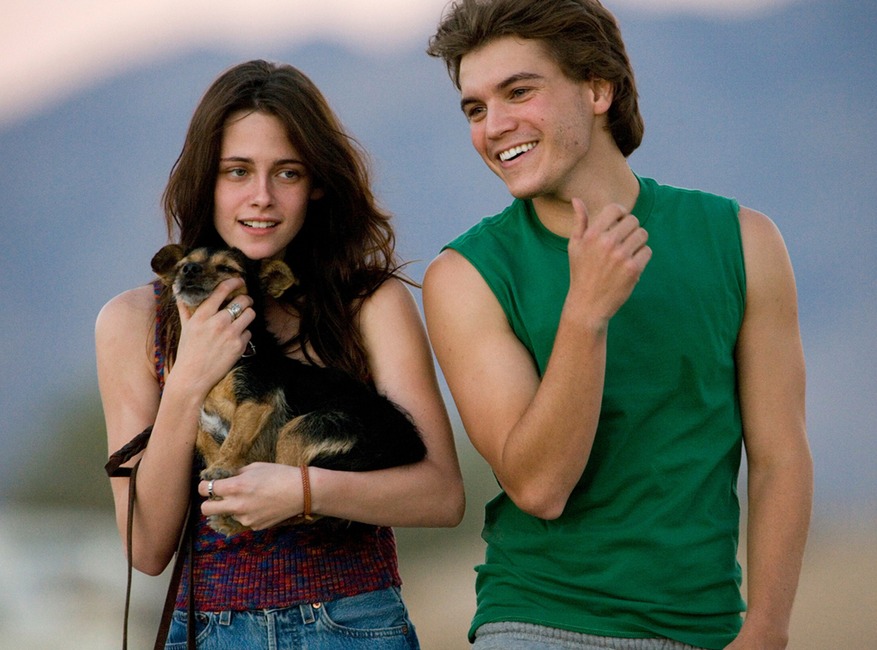 Chuck Zlotnick/Paramount Vantage
Into the Wild
Into the Wild is based on real events of a recent college graduate named Chris McCandless (Emile Hirsch) who attempts to survive in the Alaskan wilderness in the early 90s. Stewart's character Tracy is one of the people he meets along the way.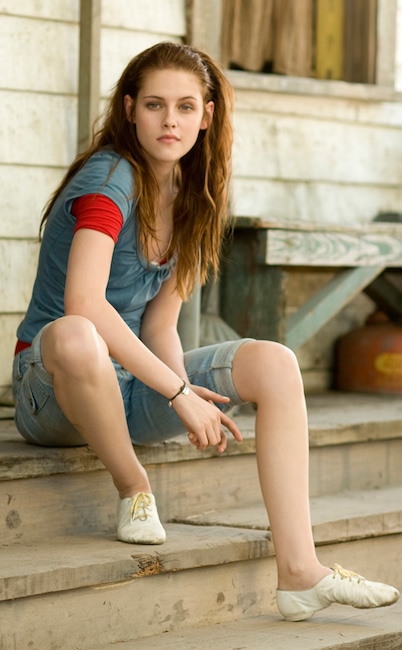 Samuel Goldwyn Films
The Yellow Handkerchief
In this 2008 adaptation of the Japanese film, Stewart plays a young girl who embarks on a road trip alongside an ex-convict.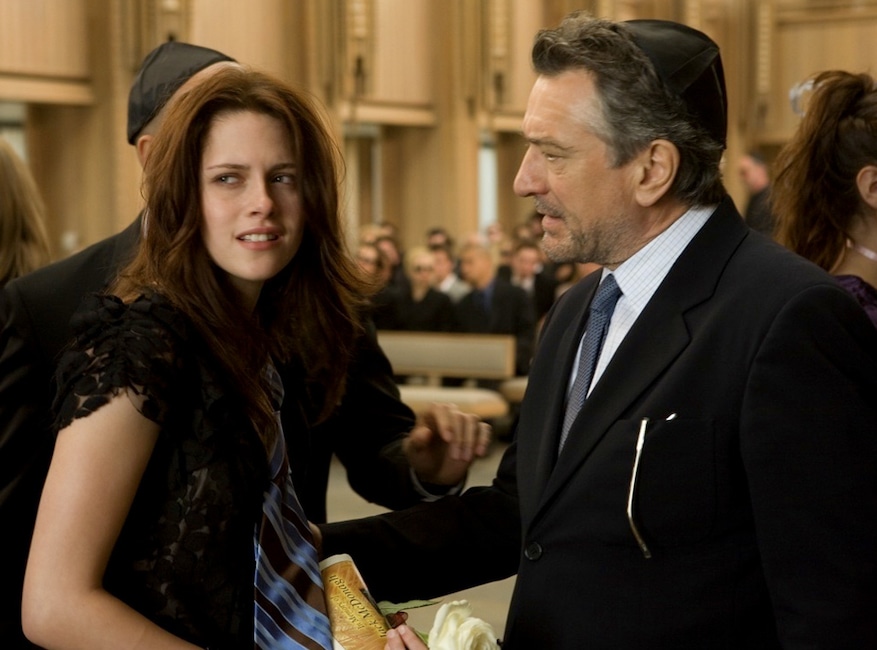 Magnolia Pictures
What Just Happened
Stewart took on a role in this 2008 film that satirized Hollywood and also starred Robert DeNiro.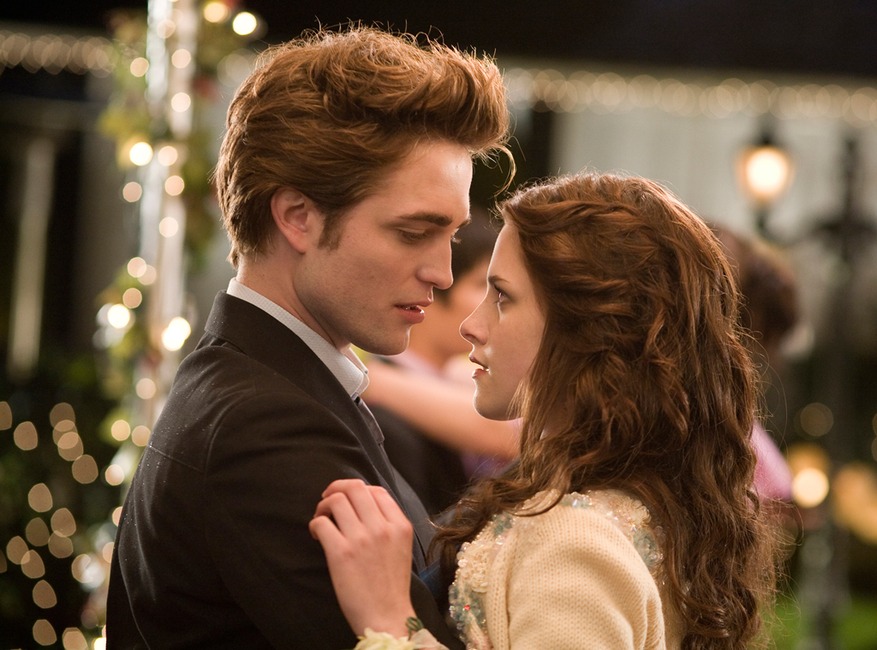 Summit Entertainment
Twilight
Bella Swan forever! Twilight marked the beginning of Stewart's super stardom thanks to her role as Bella Swan, the human teenager who falls for vampire Edward Cullen (Robert Patinson).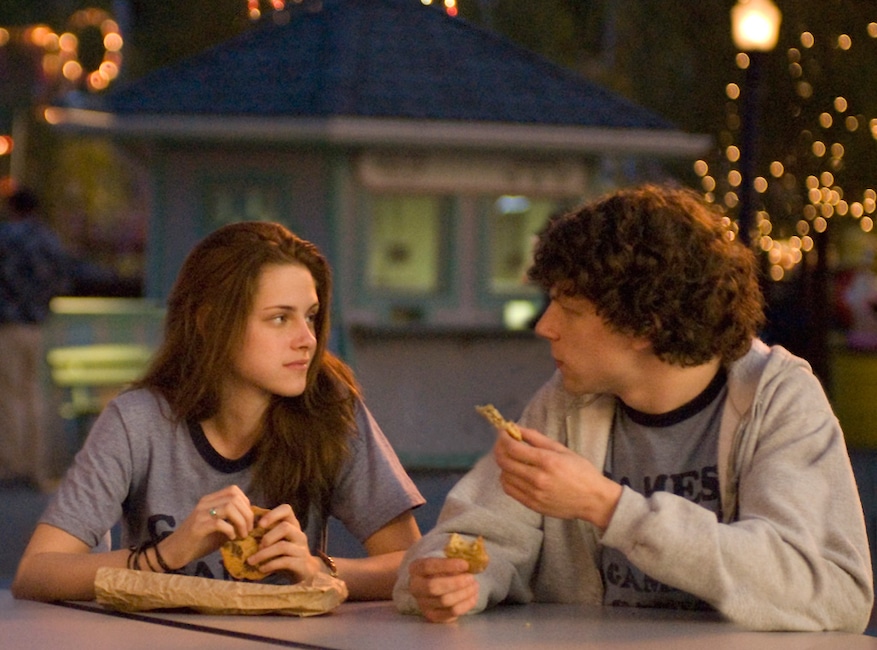 Miramax
Adventureland
Stewart plays a college student who works at an amusement park over the summer and gets involved in many romantic entanglements with her male co-workers in this 2009 comedy.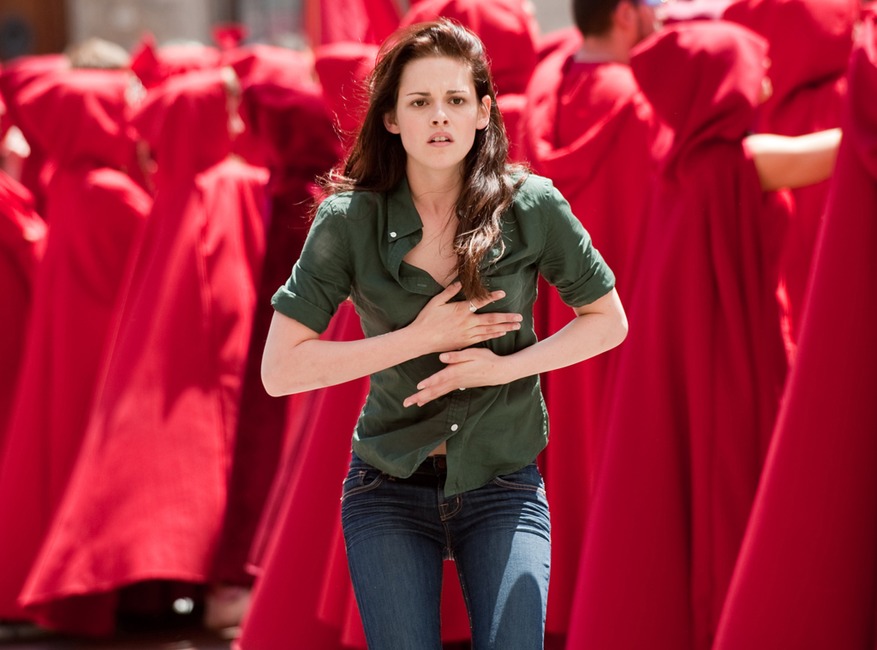 Summit Entertainment
Twilight Saga: New Moon
In the second Twilight film, Bella (Stewart) deals with emotional turmoil after she is forced to part from Edward (Pattinson).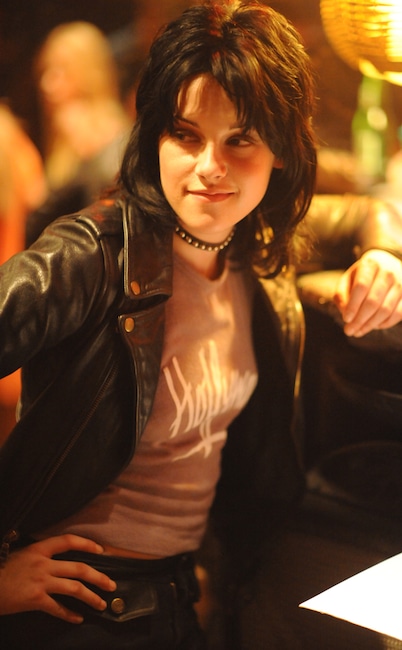 Runaway Productions
The Runaways
The Los Angeles native starred as the iconic rock star Joan Jett in this biographical drama film about the 1970s rock band of the same name.
Summit Entertainment
Twilight Saga: Eclipse
In the third film of the Twilight series Bella (Stewart) is getting closer to graduation, but all she can think about is choosing between her love Edward (Pattinson) and her close werewolf friend Jacob (Taylor Lautner).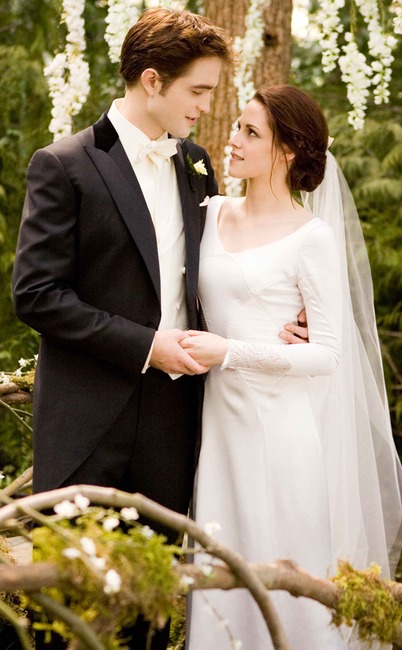 Andrew Cooper/Summit Entertainment
Twilight Saga: Breaking Dawn – Part 1
Bella Swan (Stewart) and Edward Cullen (Pattinson) had the wedding of the century in the fourth film of the series before having their baby girl together.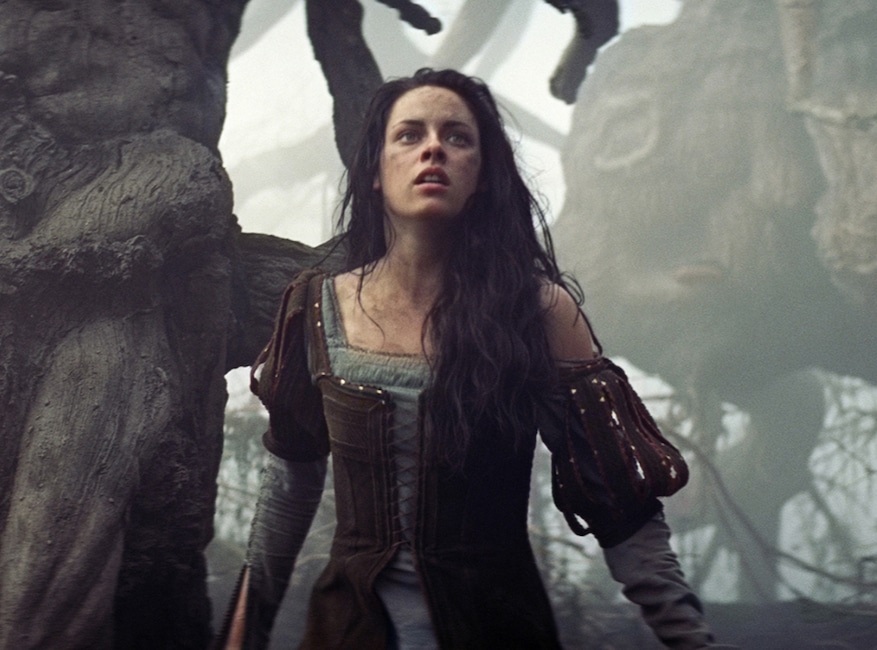 Universal Pictures
Snow White and the Huntsman
Stewart landed the role of the titular character in a dark interpretation of the Brothers Grimm story.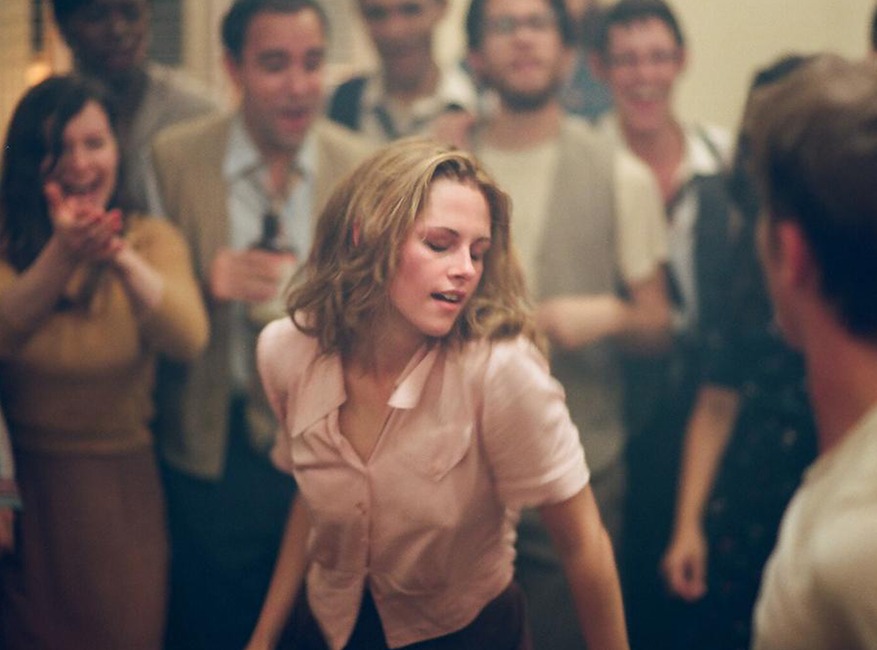 Icon Films
On the Road
This film, based on the 1957 novel of the same name, follows an ensemble cast as they drive across America in the 1940s.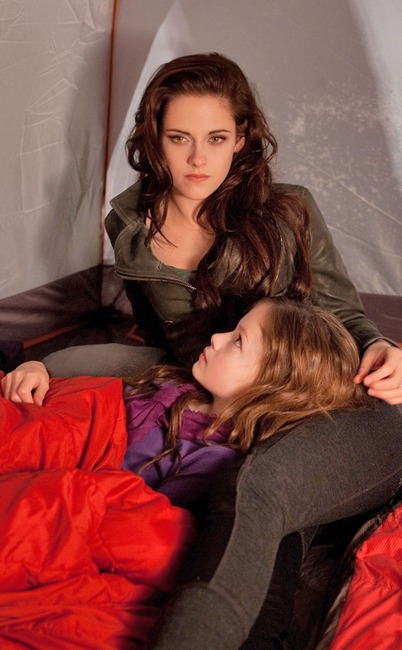 Andrew Cooper/Summit Entertainment
Twilight Saga: Breaking Dawn – Part 2
In the last installment of the series, Bella (Stewart) explores life as a newly-turned vampire while raising her daughter.
IFC Films
Camp X-Ray
In the film, Stewart plays an Army Private first-class guard at the Guantanamo Bay detention camp who forms a special bond with an inmate.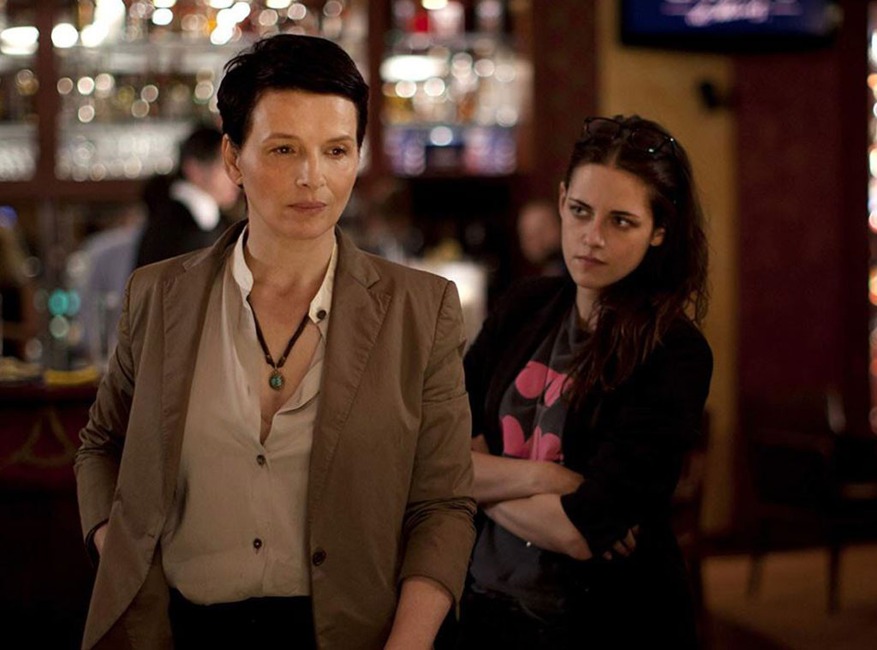 IFC Films
Clouds of Sils Maria
Stewart received the César Award, the French equivalent of the Oscar, for her role as a film star's assistant who has sexual tension with her boss in this 2014 movie.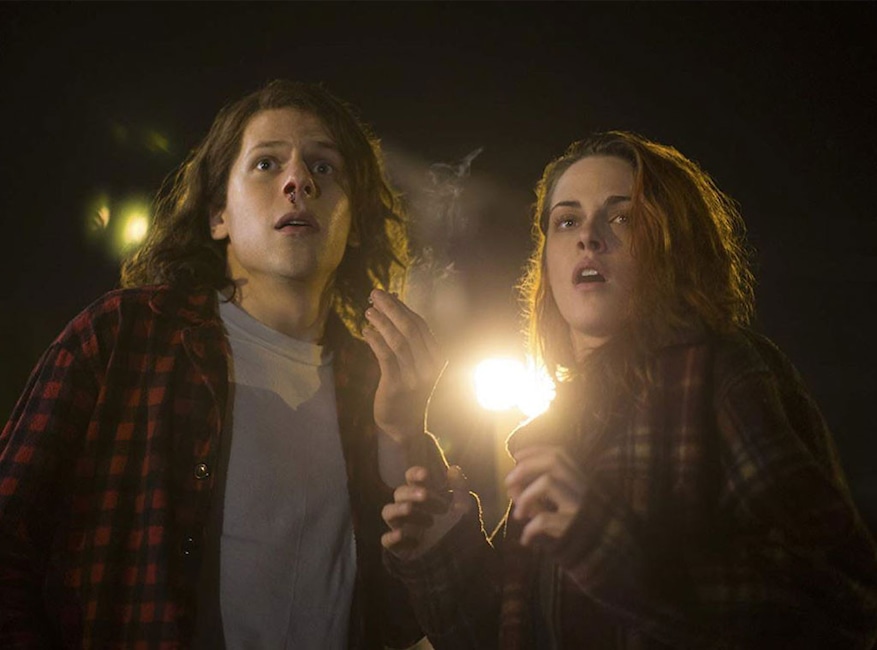 Lionsgate Films
American Ultra
The brunette actress stars alongside Jesse Eisenberg as they play a couple in a small town trying to figure out the weird series of events that have begun occurring.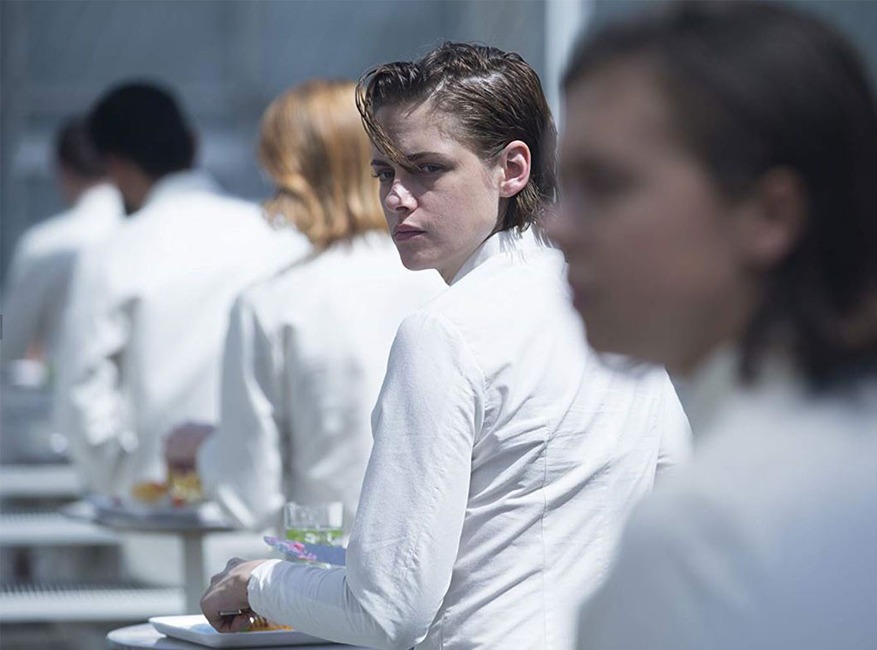 A24
Equals
In this science fiction romance, Stewart and Nicholas Hoult play two people diagnosed with a disease that restores their human compassion in a dystopian world with no emotions.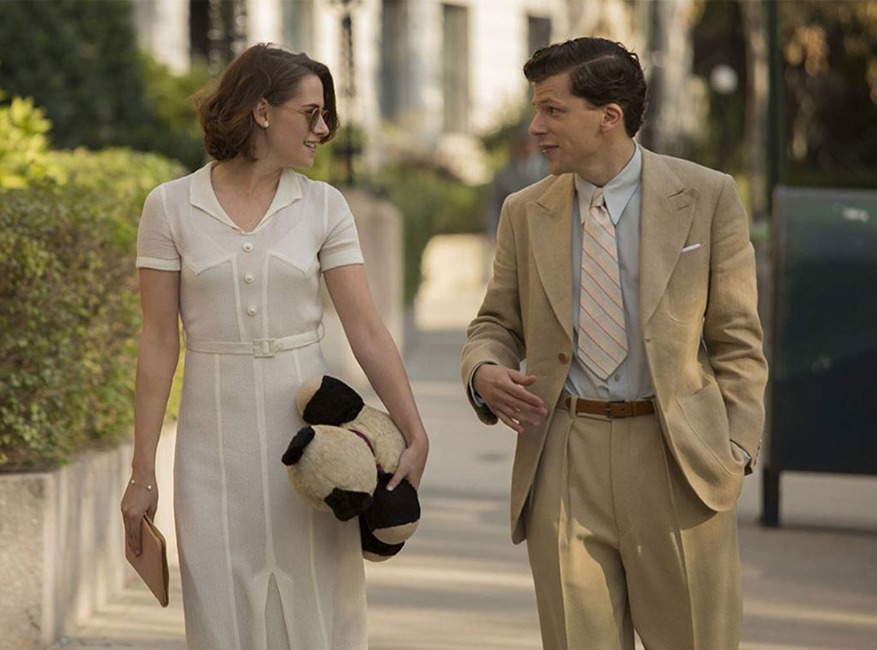 Amazon Studios
Café Society
Taking place in the 1930s in Hollywood, Café Society shows the life of a young man who moves to town and falls in love with Vonnie (Stewart) who is already dating a married man.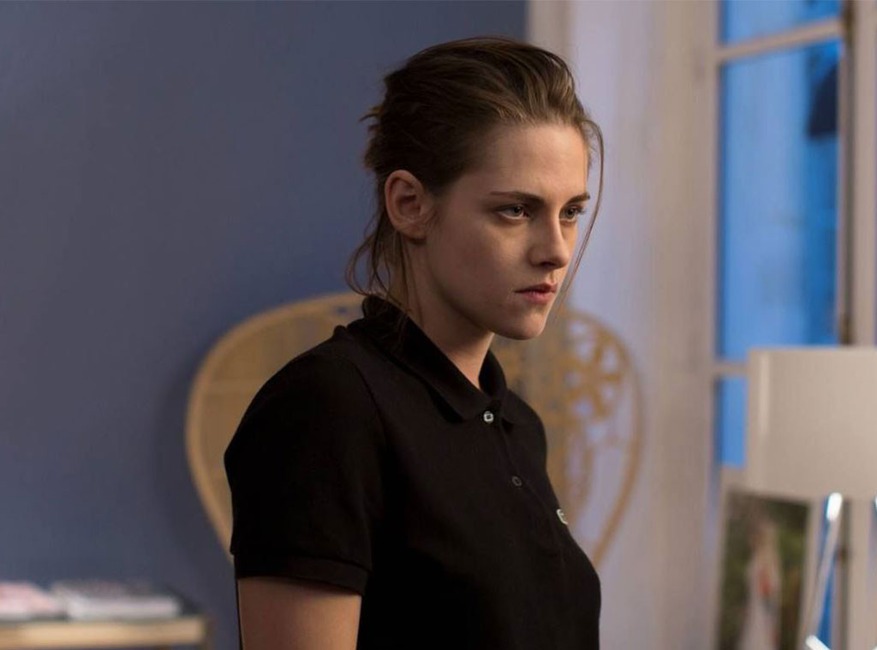 The Searchers
Personal Shopper
Maureen (Stewart), a personal shopper in Paris, won't leave the city until she makes contact with her twin brother who died a few months before. Things get even more complicated when she starts seeing signs from him and her boss is murdered.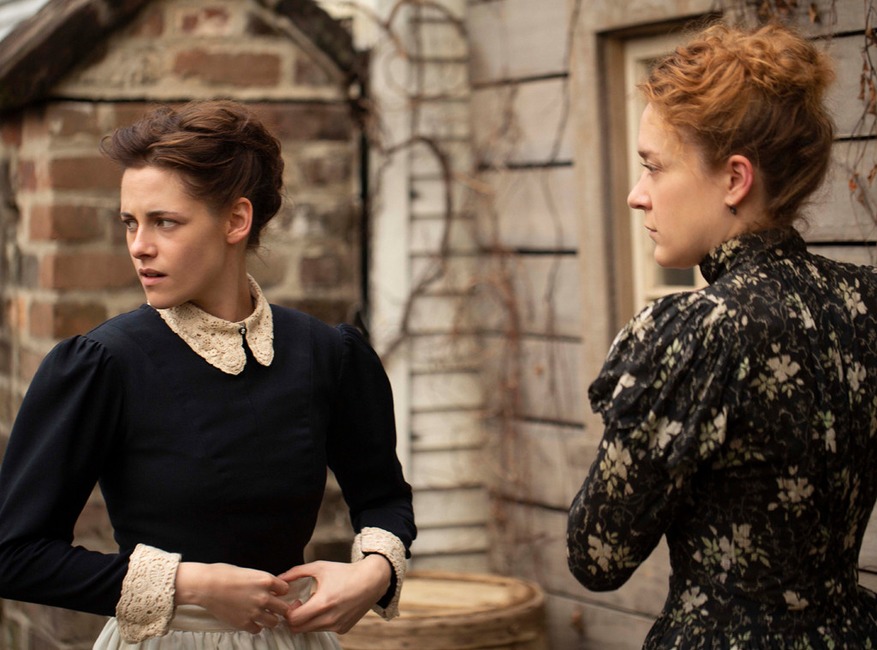 Roadside Attractions
Lizzie
In the 2018 psychological thriller based on the infamous 1892 murders of the Borden family, Stewart lures you in as Bridget Sullivan, the family's house maid.