Getty Images
Breakups are brutal, but sometimes, they bring couples that much closer together.
In fact, some of the most beloved pairs in Hollywood once called it quits before becoming our favorite couple goals. From iconic duo Chrissy Teigen and John Legend to lovable royals Prince William and Kate Middleton, happily ever after wasn't so certain for many of today's unbreakable pairs of star-crossed lovers.
"We were both very young…we were both finding ourselves and being different characters," Prince William once shared when recalling his brief split from the Duchess of Cambridge. "It was very much trying to find our own way and we were growing up so it was just a bit of space, and it worked out for the better."
And whether the breakup lasts hours, months or even years, a little separation is all it takes to realize they've found their one and only.
Celebrate National Kiss and Make Up Day today with our gallery of celeb sweethearts who parted ways before giving love a second chance.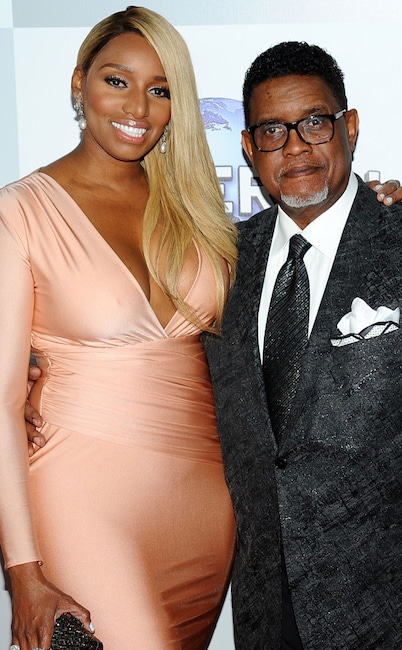 Andreas Branch/Variety/REX/Shutterstock
NeNe & Gregg Leakes
The Real Housewives of Atlanta star had been with her current hubby since 1996, but 15 years later, she knew it was time for a break. In 2011, NeNe filed for divorce with a sound reason: "I always felt like you have to teach people how to treat you and I felt like at that time that Gregg wasn't treating me the way I felt I should be treated. It was me teaching Gregg a lesson."
Gregg clearly got the message, as the pair remarried in 2013 on I Dream of NeNe: The Wedding.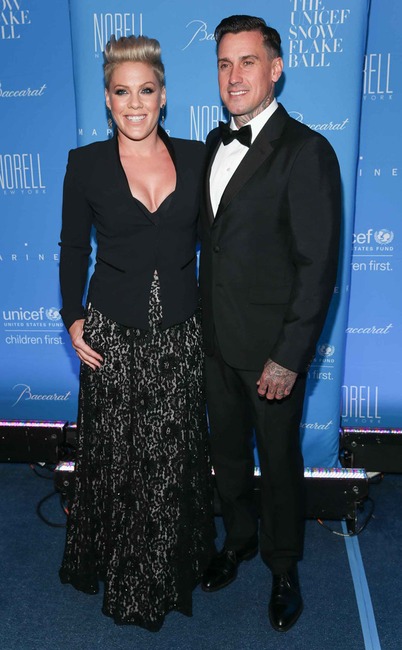 Rob Kim/Getty Images
Pink & Carey Hart
The "What About Us" singer and the motorcycle racer started dating in 2001 after meeting at the Summer X Games. They married in 2006, but two years later, they decided to take an 11-month break.
In an interview with Redbook, Pink explained their split, saying, "We were working all the time; there was so much time between our visits. Carey would see me for five days and be gone for six weeks. We'd try to fix everything in those five days — you just can't do that."
Fortunately, the pair reunited when Pink made him a photo album of old cards and pictures, showed him her unsigned divorce papers and wore his favorite pair of lingerie in a hotel suite in Las Vegas.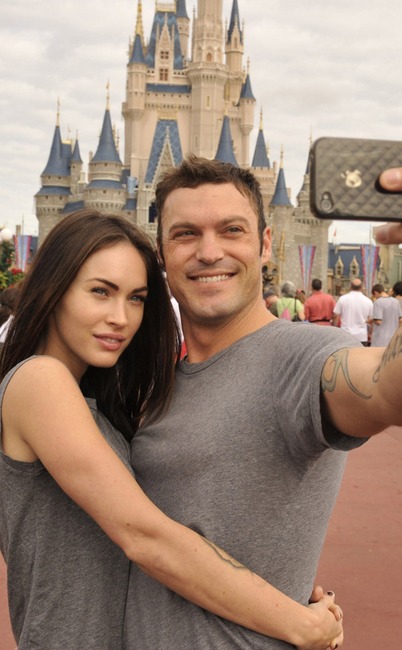 Gene Duncan/Disney via Getty Images
Megan Fox & Brian Austin Green
These two movie stars have shared a whirlwind romance like no other. After first meeting when Megan was 18 years old and Brian was 30, the pair dated and got engaged in 2006, called off their wedding plans in 2009, then secretly married in 2010.
In 2015, Megan filed for divorce due to "irreconcilable differences," but the pair appear to have made up since then and are often spotted together with their three kids, Noah, Bodhi and Journey.
In an interview with Details magazine, Brian admitted, "[We have] the most backwards, f–ked-up love story you've ever heard. And it worked. And the day that I said, 'I do,' I've never been more sure of anything in my life. And it was the absolute perfect start to what we hope will be an amazing life together."
Jason Merritt/Getty Images
Kristen Bell & Dax Shepard
The Frozen star and the CHiPs actor first hit it off at a friend's birthday party in 2007, but within a few months, their relationship took a turn for the worst.
"He sat me down and said, 'I can't have this right now. I think you're wonderful, but I am still dating other people.' And then I, like, liquefied and fell to the ground, but I felt incredibly respected that he had the balls to tell me we weren't in the same place," Kristen said in an interview with PopSugar about the heart-wrenching breakup.
But only four days later, Kristen's phone rang with a remorseful Dax begging her to take him back. Six years later, the happy couple married, and today, they share two cuties Lincoln and Delta.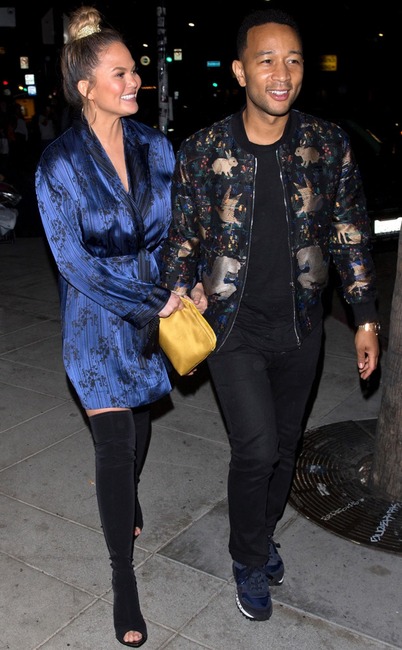 BACKGRID
Chrissy Teigen & John Legend
Even this unbreakable couple went through a rough patch before sharing their vows. After meeting in 2007 on the set of the pop star's music video, the pair dated until the "All of Me" singer felt too stressed to keep the relationship going.
"I was really stressed and busy," he told The Guardian about the breakup. "I was just like: 'I'd just be happier single right now,' and she was like: 'No.'"
The attempted breakup lasted a total of 30 minutes, and 12 years later, the iconic couple is undoubtedly one of the strongest couples of Hollywood.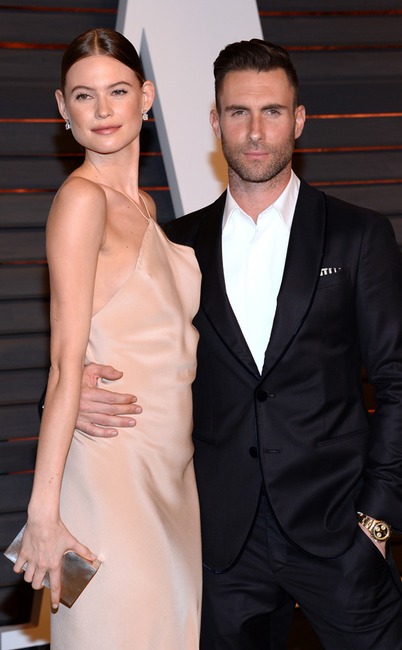 Evan Agostini/Invision/AP/REX/Shutterstock
Adam Levine & Behati Prinsloo
The "Girls Like You" singer made it official with his model sweetheart in 2012, but a year later, The Voice judge moved onto Sports Illustrated model Nina Agdal. Two months after, Adam ran back to Behati with a clear head and a ring, and the rest is history.
Today, the cute couple shares daughters Dusty Rose and Gio Grace, and Adam seems happier than ever. The Maroon 5 singer gushed during his Hollywood Walk of Fame ceremony, "I have a daughter, I have the most beautiful wife in the entire world. I am the luckiest person who has ever lived, and it has nothing to do with me, it has to do with the people who love me."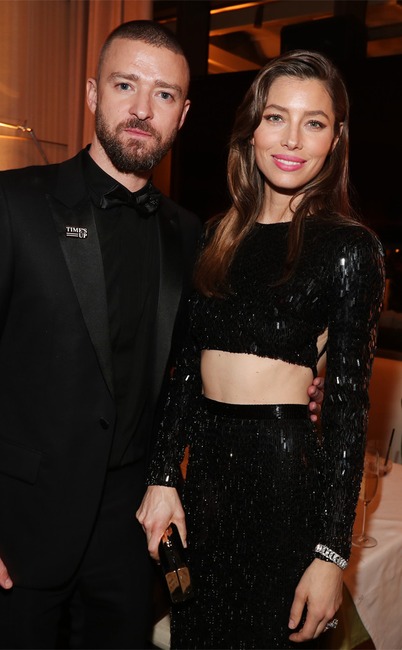 Christopher Polk/NBC/NBCU Photo Bank via Getty Images
Justin Timberlake & Jessica Biel
After hitting it off at the 2007 Golden Globes, the sweethearts kept up their relationship with long phone calls during Justin's tour. In 2011, the two took a three-month break, but it was clear that JT still had feelings for the actress.
In an interview with Vanity Fair, the "Say Something" singer revealed, "She is the single-handedly most significant person in my life. In my 30 years, she is the most special person, O.K.? I don't want to say much more, because I have to protect things that are dear to me — for instance, her. I would rather not talk about her, because it's hurtful for me."
Soon enough, the pair reconciled, and Justin asked to spend the rest of his life with the Texas Chainsaw Massacre actress in 2011.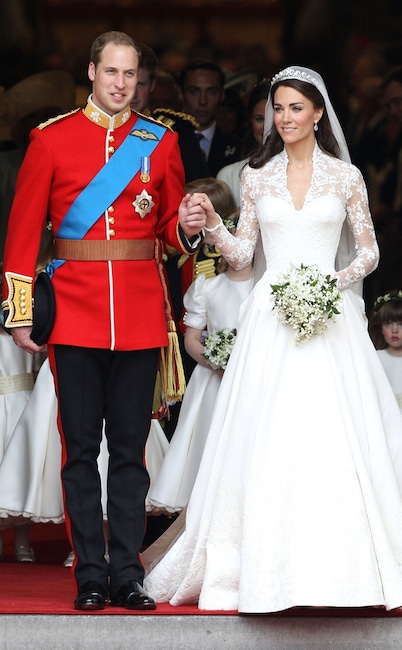 Chris Jackson/Getty Images
Prince William & Kate Middleton
In the midst of their relationship, William and Kate hit a rough patch due to a number of factors: last-minute Christmas changes, increasing paparazzi attention and William's military commitments and party habits. So, in 2007, they took a long break.
Three years later, in June 2010, William's military training ended, and the two reunited at a party. Within four months, William got down on one knee with a 12-carat Ceylon sapphire ring that belonged to his late mother, Princess Diana, and proposed.
When looking back at their three-year breakup, the prince believes the split was the right decision, saying in an interview with the UK Press Association, "We were both very young . . . we were both finding ourselves and being different characters. It was very much trying to find our own way and we were growing up so it was just a bit of space, and it worked out for the better."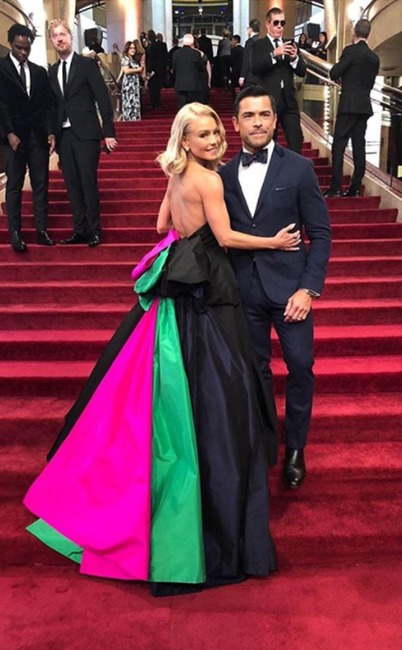 Instagram
Kelly Ripa & Mark Consuelos
Only a week before their wedding, the TV personality and the Riverdale star called it quits. Luckily, the two quickly reconnected at a taping of Regis and Kathie Lee.
"It was their Mother's Day special. They were pre-taping it, and one of the dreams of one of the mothers was to meet Mark and me. We were her favorite characters on All My Children," Kelly recalled on Betches' Comments by Celebs. "She wanted to meet us, and I think we drove out a new car or pushed out a new pool table or something. She got a present from her kids and we brought it out to her. It all is so connected."
The next day, the sweethearts eloped in Las Vegas and have now been married for over 20 years.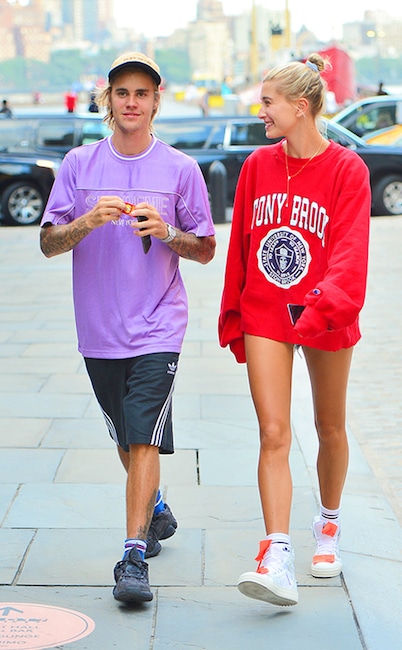 PapCulture / SplashNews.com
Justin Bieber & Hailey Baldwin
The young lovers met in 2009 when the model's dad introduced them backstage at The Today Show, and they've maintained their strong friendship ever since.
Seven years after their first meetup, the Biebs made the relationship Instagram official with a pic of the two sharing an intimate kiss. But, the couple only lasted a few months before JB rebooted his on-again-off-again with Selena Gomez for the next few years. In May 2018, the model and the "Sorry" singer finally reunited, and in July, Justin put a ring on it.
In an interview with The Times UK, Hailey spoke out about their topsy-turvy relationship, saying, "I met him when I was really young and he was one of my best friends… at a certain point in time that turned into something else, but that just happens when you're 18, 19. We went through a long period of time when we weren't friends… We've moved past that."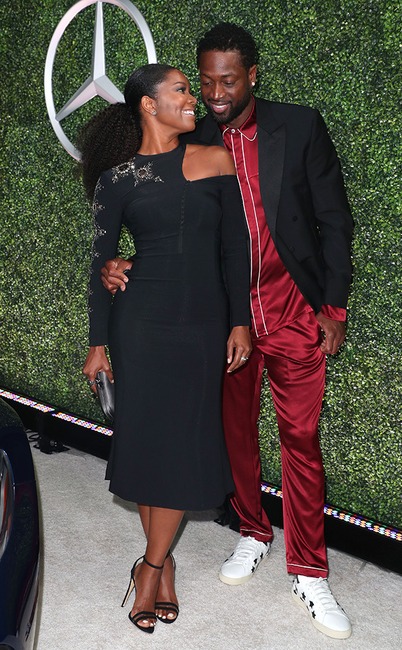 Photo by Chelsea Lauren/Variety/REX/Shutterstock
Gabrielle Union & Dwayne Wade
The Breaking In actress and the NBA player made their red carpet debut in July 2010, but by the start of 2013, they needed some time apart.
"It was because of distance and scheduling," Gabrielle told Glamour. "I finished filming the show, then I flew to Vegas right away to start shooting 'Think Like a Man Too.' I couldn't take time off, and I missed some quality togetherness we desperately needed."
Within a few months, the all-star pair made up, and by the end of the year, Dwayne popped the question with the help of his sons and his nephew. Now, the two are stronger than ever and always put family first.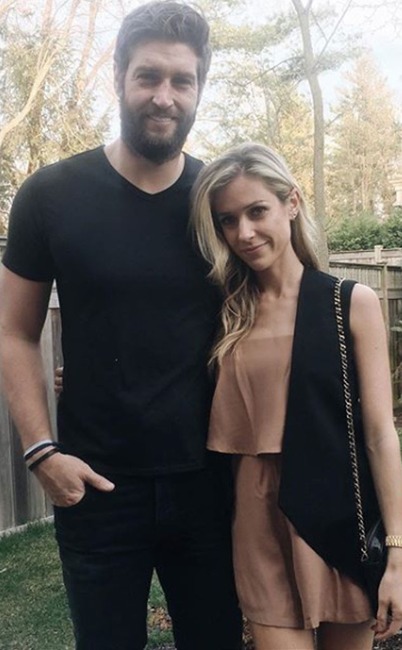 Instagram
Kristin Cavallari & Jay Cutler
After dating long distance in 2010, the Laguna Beach alumna called off her first wedding to the Chicago Bears quarterback in July 2011.
"At that moment, something wasn't right," Kristin wrote in her book, Balancing in Heels. "A few things needed to change, and I knew the only way Jay would see how serious I was, was if I ended the relationship."
The two began attending couples therapy, which Kristin still recommends to this day, and the couple happily tied the knot in 2013.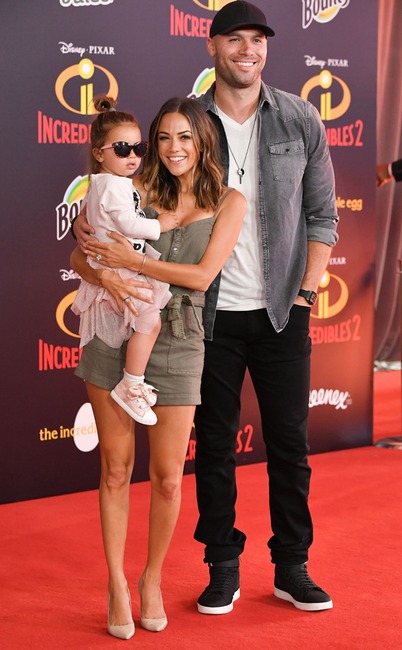 Rob Latour/REX/Shutterstock
Jana Kramer & Mike Caussin
Shortly after saying "I do" in 2015 and welcoming daughter Jolie Rae into the world in January 2016, news broke that the former NFL player was cheating on the One Tree Hill star with multiple women.
Although the country songstress separated from her former man, the couple worked at mending their relationship throughout 2017, and by December 2017, the pair decided to reunite and renew their vows.
Jana revealed on an episode of the Whine Down podcast her reason for staying with Mike, saying, "I stayed in the beginning for Jolie… Now, I'm not sacrificing my happiness. If I was miserable, I would not still be in a relationship with my husband. But we've continued to grow." And as their relationship grows, so does their family. In June 2018, Jana announced that the couple is expecting another baby on the way and couldn't be more excited.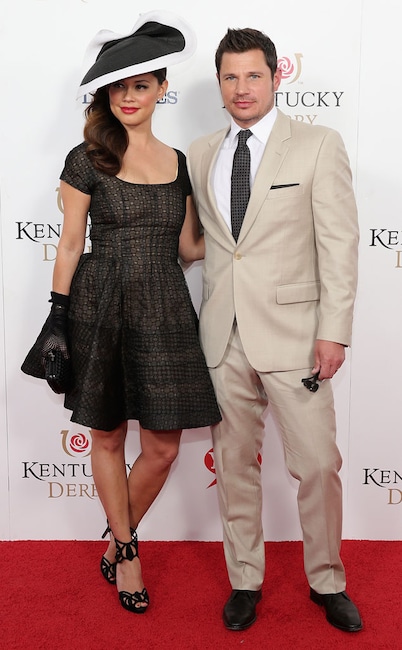 Neilson Barnard/Getty Images
Nick & Vanessa Lachey
The "What's Left of Me" singer and the TV personality met in 2006 on the set of Nick's music video, with Vanessa playing the part of a woman breaking his heart. Soon after, they started dating seriously, but in June 2009, Nick got cold feet, and the pair briefly split.
During the breakup, Nick told Us Weekly, "We're trying to figure things out. I don't pretend to know what the future holds, but everything's good. Vanessa's a good girl, and I care about her a lot."
By October 2009, they found their way back to each other, and in 2011, they wed and are now living their happily ever after.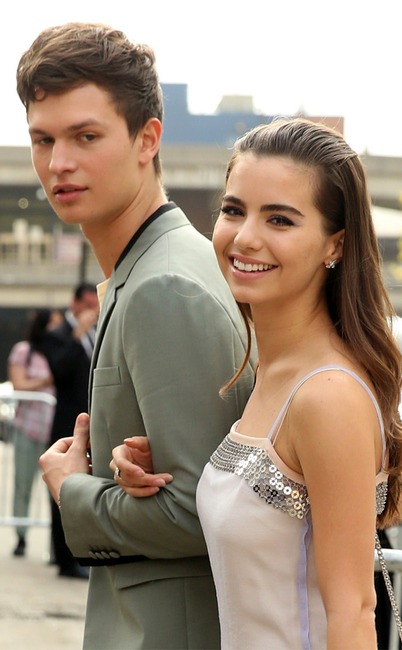 Christopher Peterson/Splash News
Ansel Elgort & Violetta Komyshan
The Hollywood cuties are everyone's favorite couple, but even these lovebirds endured a brief split during their longtime relationship. In August 2014, they made the decision to break up as Ansel's schedule became more and more hectic.
The Baby Driver star recalls from the four-month split, "I was doing OK. But I knew something was missing, and I was like, 'Oh, that's love.'"
Now, the high school sweethearts are inseparable and attend everything from red carpet events to romantic Paris getaways together. We love a happy ending!
We certainly acknowledge that when some relationships end, they are done!
But after looking at these couples, perhaps there's hope for the newly single pop culture fans wondering if they should give their past romance another try. You just never know what could happen next.
(This story was originally published on August 25, 2018 at 3 a.m. PT.)
Don't miss E! News every weeknight at 7, only on E!