Instagram
And just like that…little P is seven years old!
Today, Penelope Disick AKA the first Kardashian granddaughter, and Kourtney Kardashian and Scott Disick's only daughter, turns seven and where has the time gone? It seems like just yesterday fans first met Penelope and now, all of a sudden she's inching closer and closer to being 10!
OK, she is still a few years away from that milestone, but we are still a little in shock that P is already this old. Throughout her life, she has always gotten a lot of love from her parents and her brothers, not to mention all of her aunts and grandma Kris Jenner.
She is super fashionable, has lots of sass and is practically her mom's mini me, which are just some of the reasons we love celebrating her birthday every year.
Plus, who doesn't love the fact that Penelope is also BFFs with her cousin North West? Together they are even cuter…if that's even possible.
Since today is all about Penelope, why not take a look back at her sweetest family moments over the past few years?
Thanks to Kourt and Scott's co-parenting skills, the birthday girl and her two brothers, Mason and Reign, have a ton of fun as a family unit. Oh, and of course they document all of their adventures for us to ooh and aah over, too.
Take a look at P's best family moments below and get ready to wish you were part of the Disick-Kardashian clan once again.
Happy birthday, Penelope! Keep being so darn cute.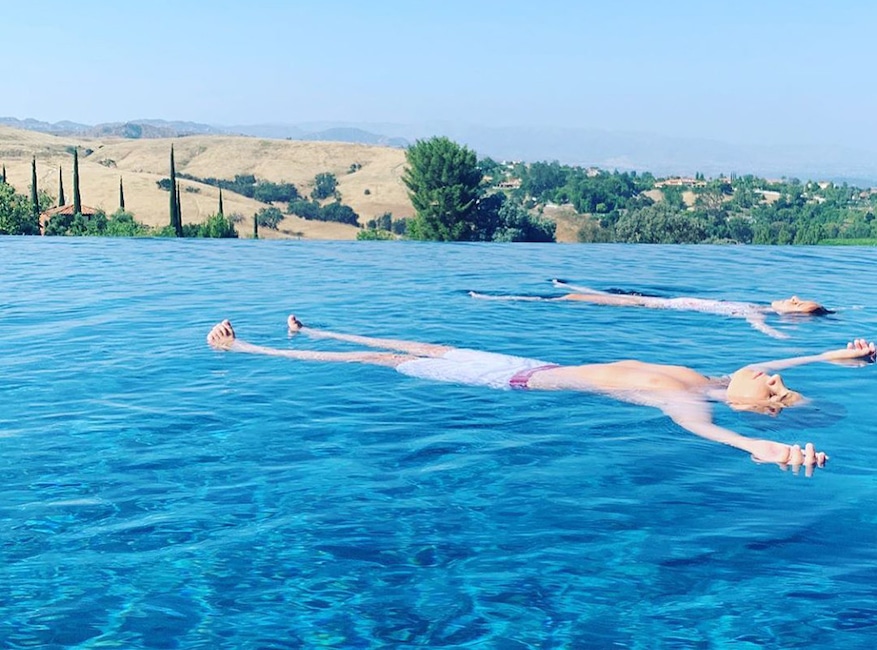 Instagram / Scott Disick
Kick Back
Mason and Penelope are doing summer the right way! "My floating angels," Scott wrote on Instagram.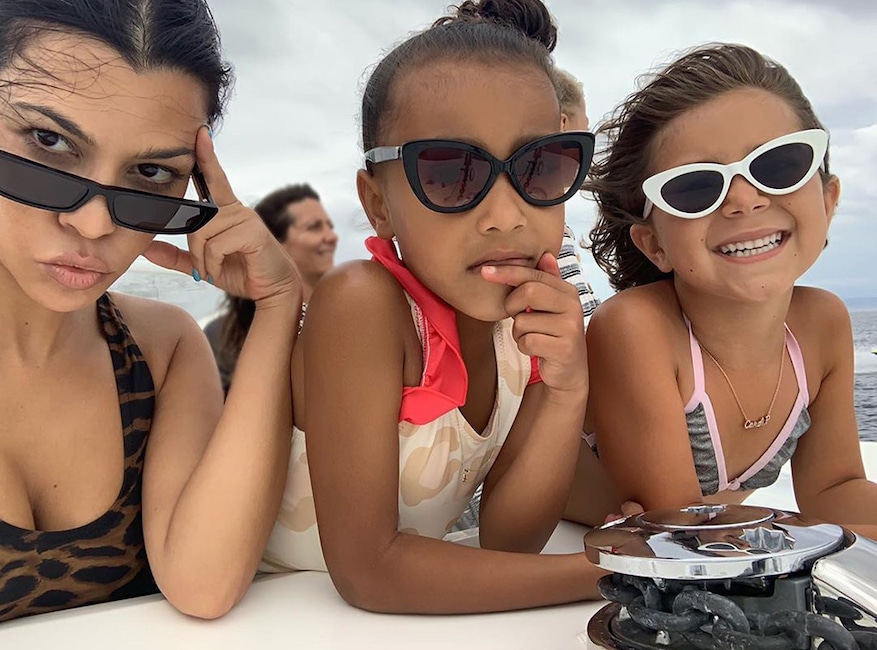 Instagram / Kourtney Kardashian
Seafarers
Just Kourtney, Penelope and North serving looks on a boat in Costa Rica!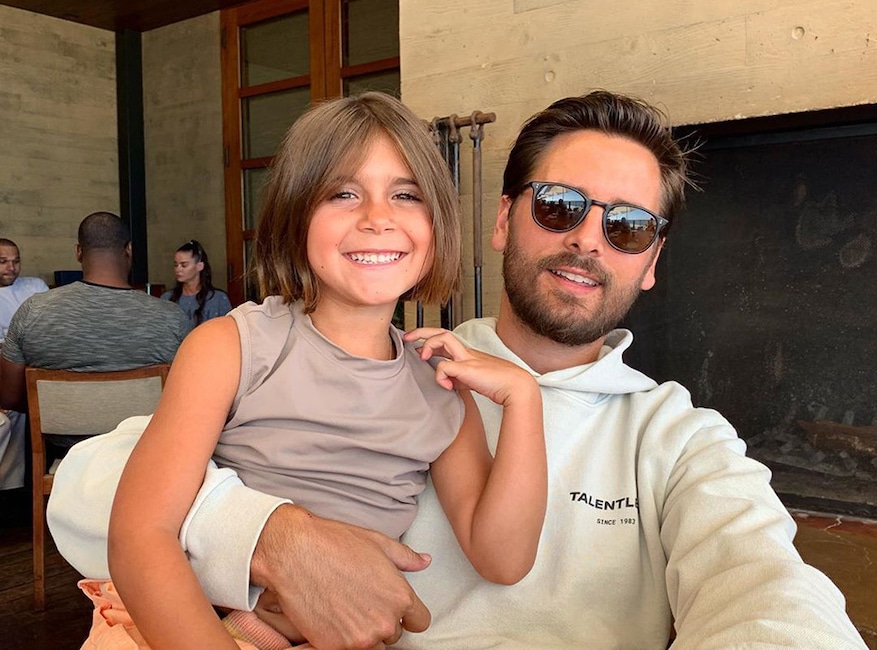 Instagram / Scott Disick
Beaming
How sweet are these two? "I use 2 post lots of pics of my cars, but now I post a lot of pics of my kids. I guess I found my real love and passion," Scott wrote on Instagram.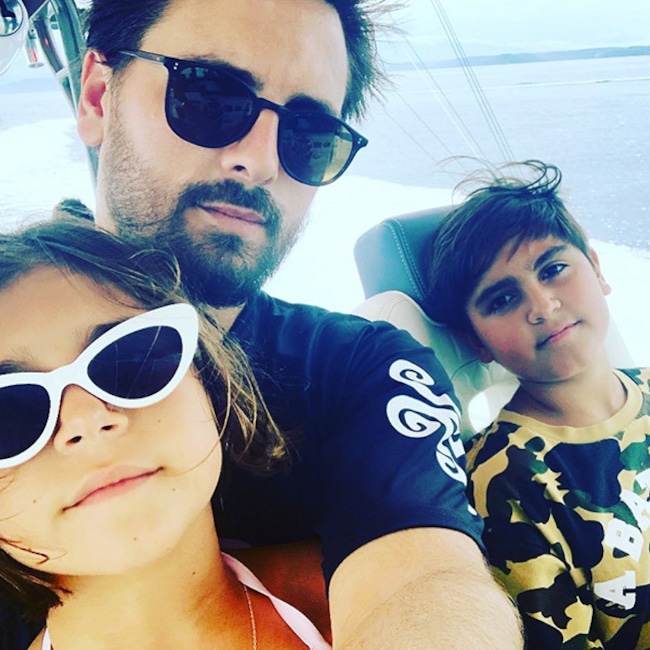 Instagram / Scott Disick
Quality Time
Selfie time! Scott, Mason and Penelope pose for a quick photo en route to Water World.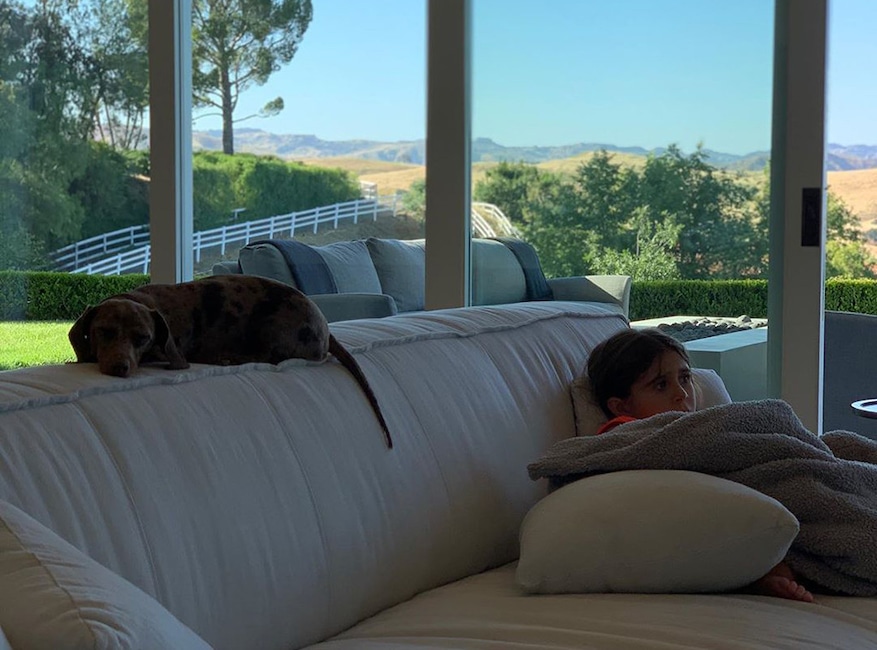 Instagram / Scott Disick
Weekend Vibe
"Lazy day for p and her protector," Scott captioned this serene shot of his daughter chilling out on her dad's couch with the family dog.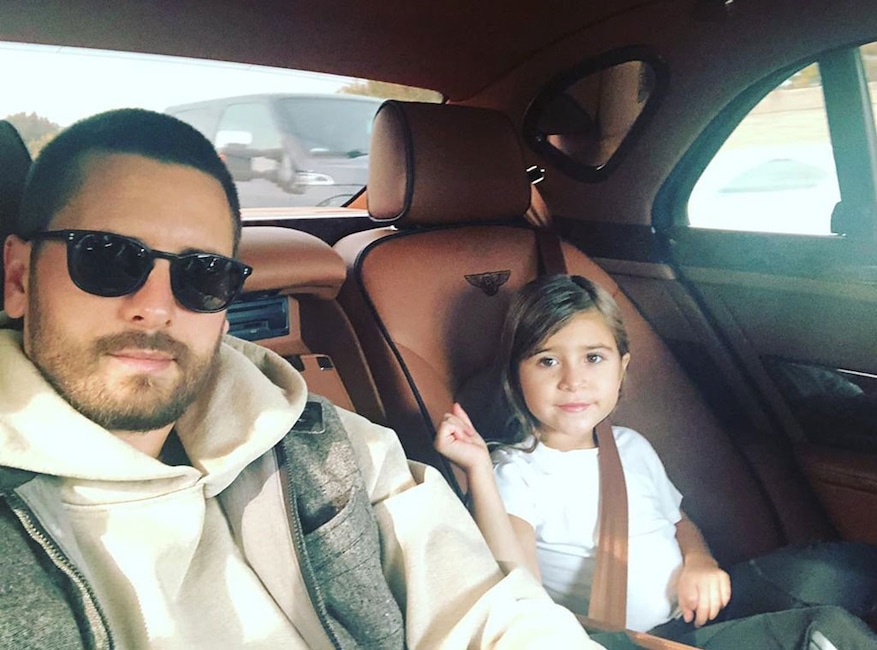 Instagram
Backseat Selfie
Penelope takes a ride with dad!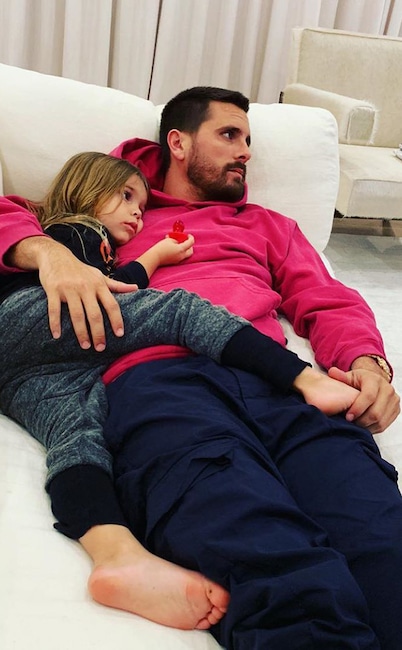 Instagram / Scott Disick
Cuddles
Aw! Scott and Reign kick back on the couch.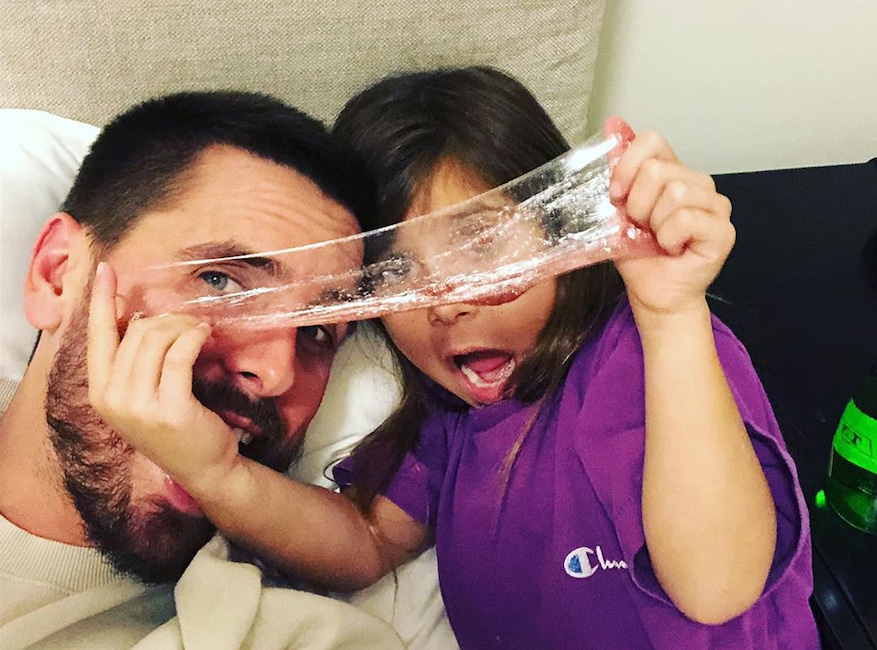 Instagram / Scott Disick
Ahhh!
Penelope and her dad get silly for this selfie featuring something slimy and a matching pair of surprised faces.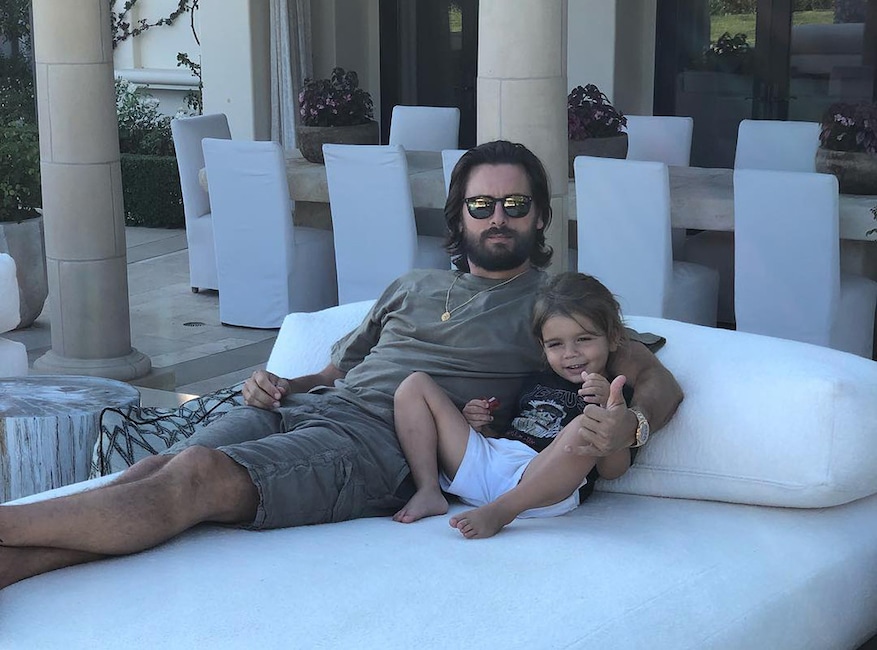 Instagram / Scott Disick
Too Cool
Scott and Reign chill out on an outdoor lounge chair looking content as can be.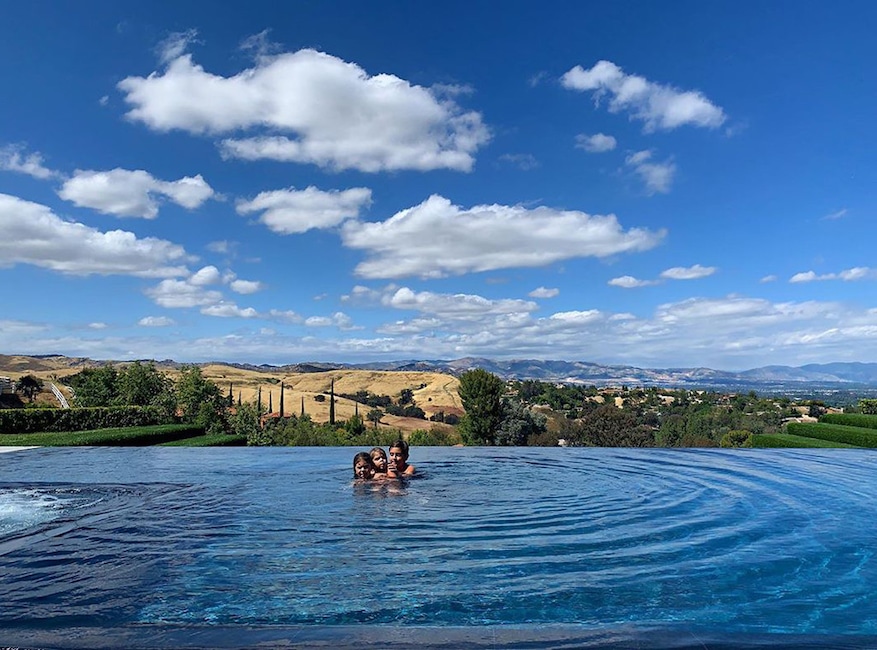 Instagram / Kourtney Kardashian
A Sibling Swim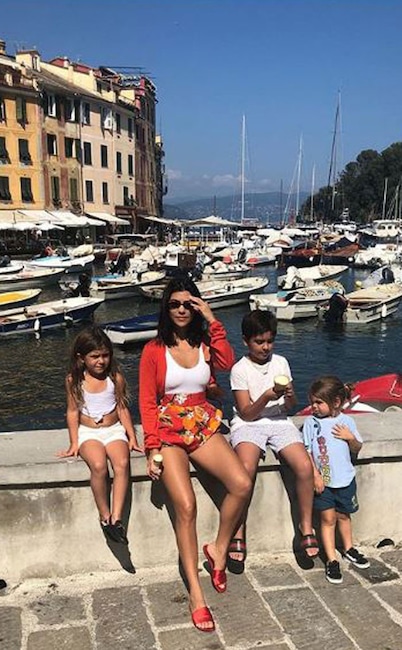 Instagram
Happy Place
Italy is more fun when you have your BFFs by your side!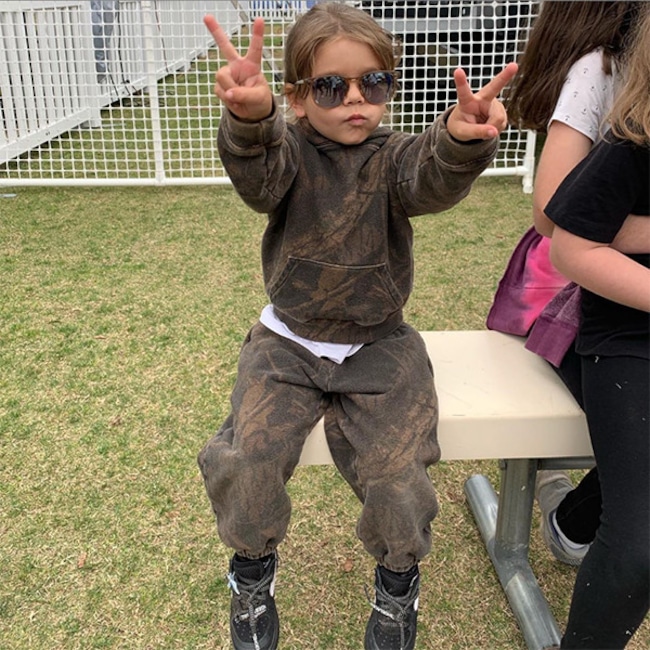 Instagram
Peace!
"Yes yall it's me reigny," Scott shared.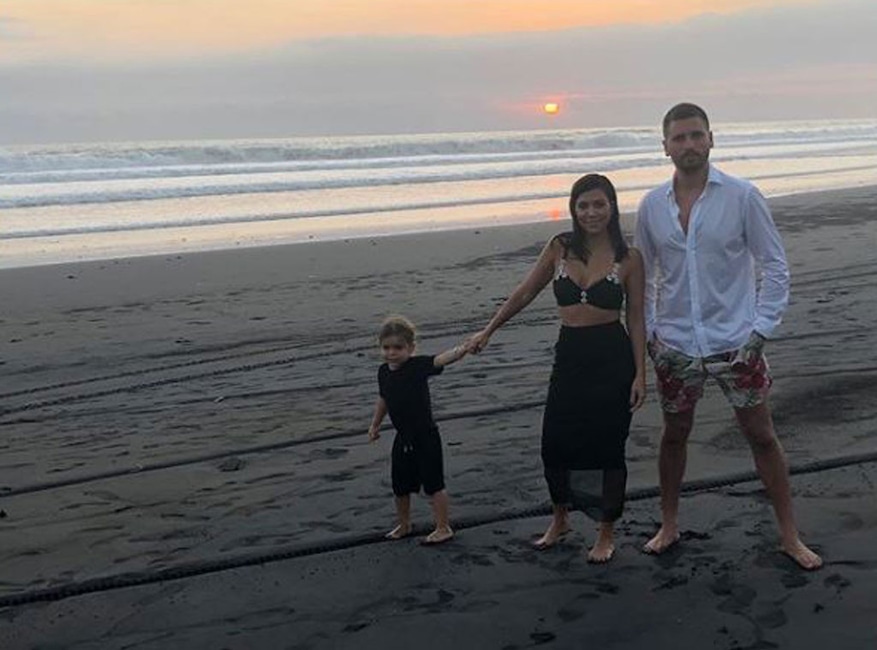 Instagram
Bali Bunch
The former couple proved once again that they are winning at co-parenting while on vacation in Bali in 2019.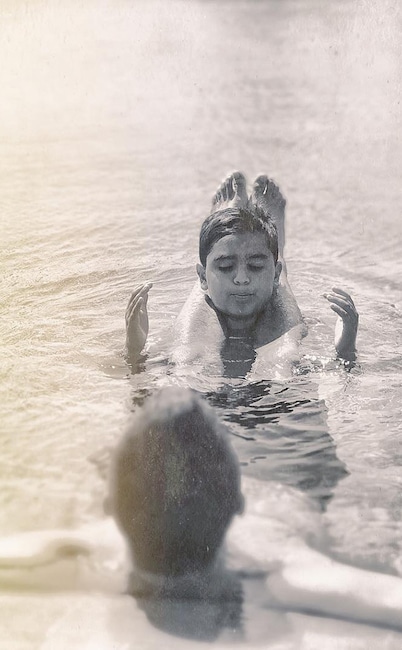 Instagram/Scott Disick
Cooling Off
Scott Disick gave his Instagram followers a peek into what looks like an equal-parts fun and relaxing father-son moment between himself and his oldest, 9-year-old Mason Disick. "my love," Scott captioned the photo with a heart eye emoji.
Instagram/Scott Disick
Guys on the Go!
"All the way up with my little reign," wrote Scott, captioning a goofy snapshot of himself and Reign Disick—his and Kourtney Kardashian's youngest—saying hello to the camera during a cozy looking plane ride.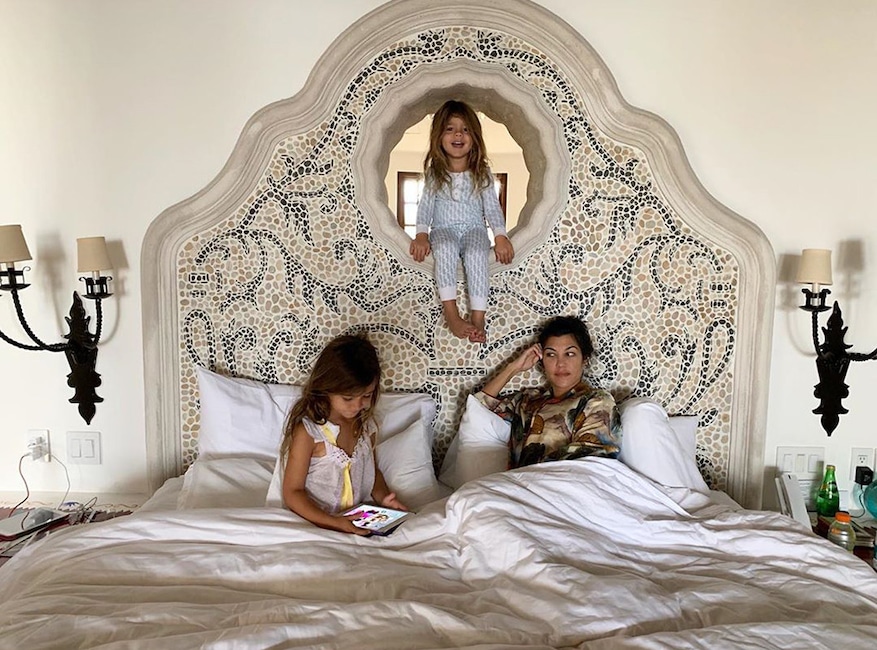 Instagram/Kourtney Kardashian
Lazy Sunday
"good morning," Kourtney captioned this adorable photo, which pictures the mom of three hanging out in bed with her two younger kids, Reign and Penelope Disick. A good morning indeed!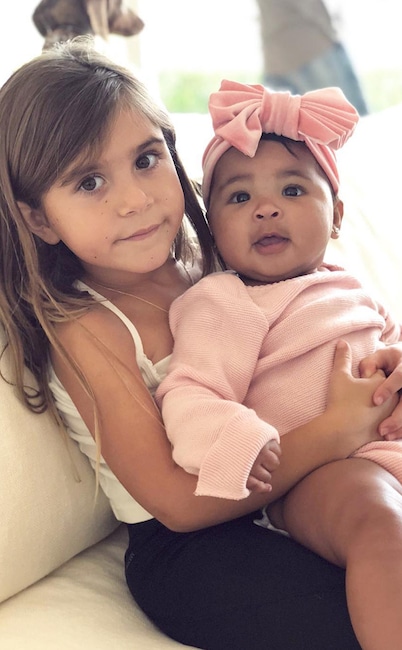 Instagram/Kourtney Kardashian
Cousin Love!
Kourtney shared this sweet picture of Penelope balancing Khloe Kardashian's daughter in her lap on True Thompson's first birthday.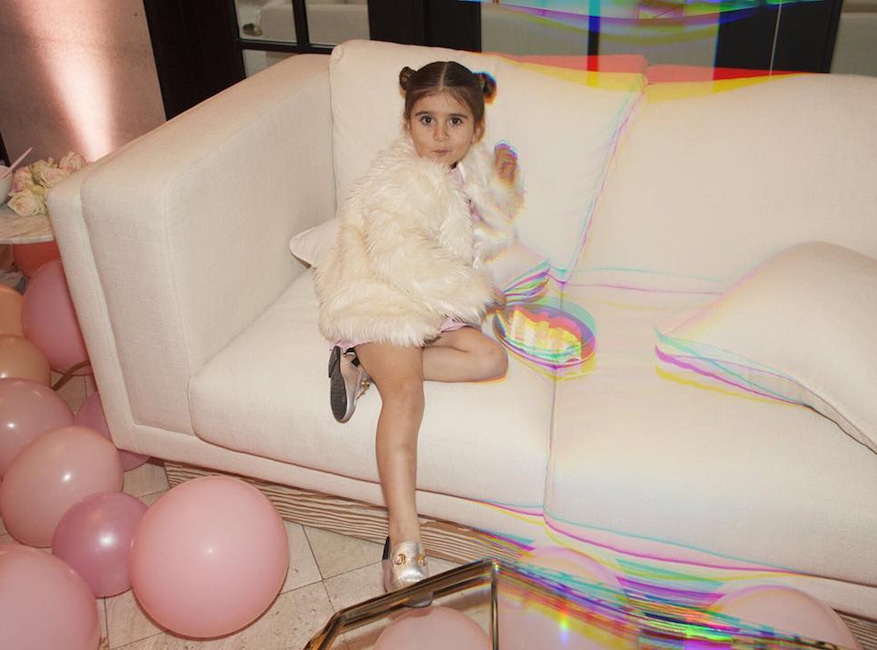 Instagram/Kourtney Kardashian
Pint-Sized Boss
"CEO of @poosh," wrote Kourtney, captioning this adorable personality pic featuring her daughter Penelope front and center.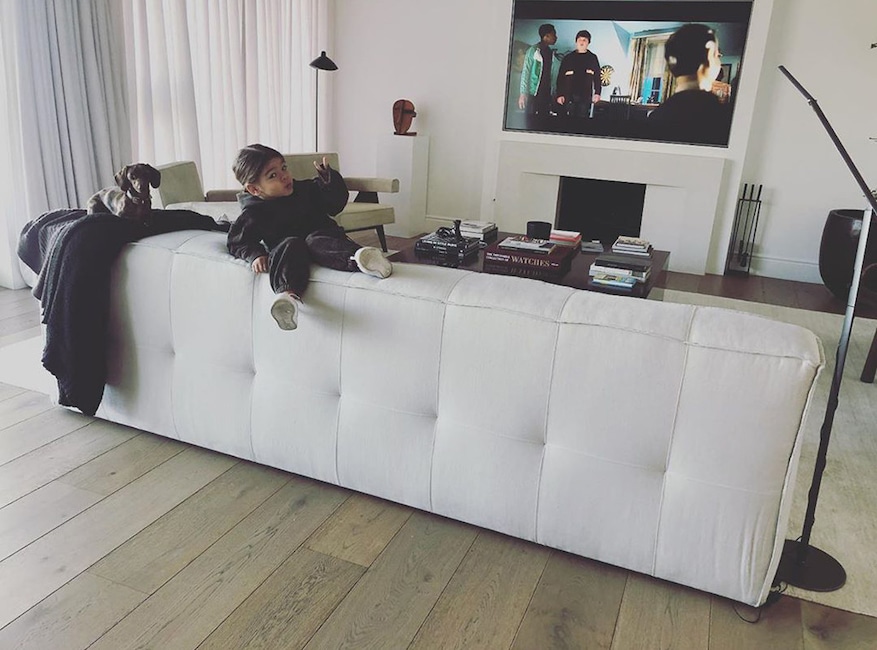 Instagram/Scott Disick
Just Chillin'
Scott shared a sweet snap of Reign hanging out on Dad's couch one Saturday in March. "Peace and ❤️ from Reigny," he captioned the photo on Instagram.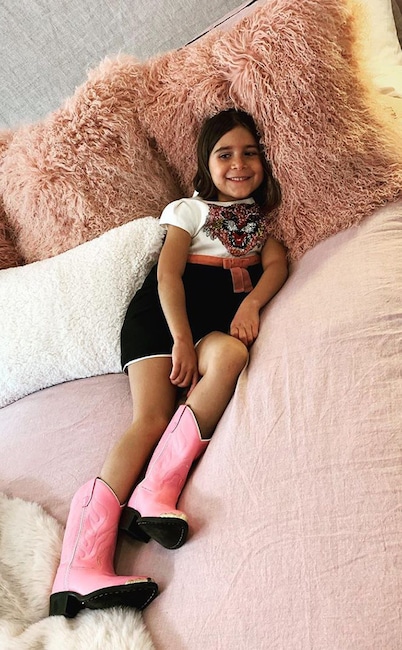 Instagram/Scott Disick
Father-Daughter Bonding
Scott also spent some quality time with his daughter Penelope recently. Captioning a photo of the 6-year-old sporting a pair of pink cowgirl boots and a huge grin, he wrote, "My little dumpling ❤️."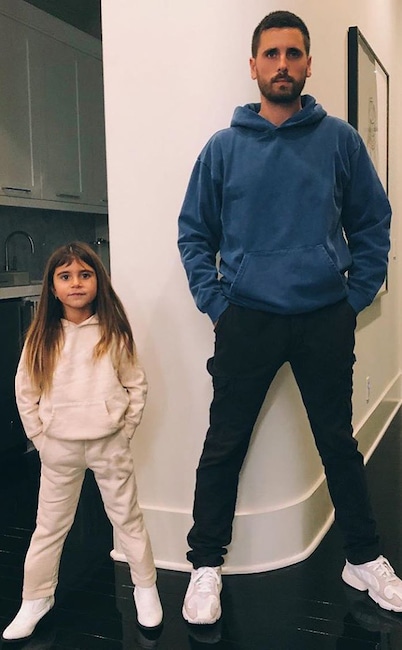 Instagram/Scott Disick
Twinning!
Scott and Penelope look extra related posing side-by-side in matching sweatsuits.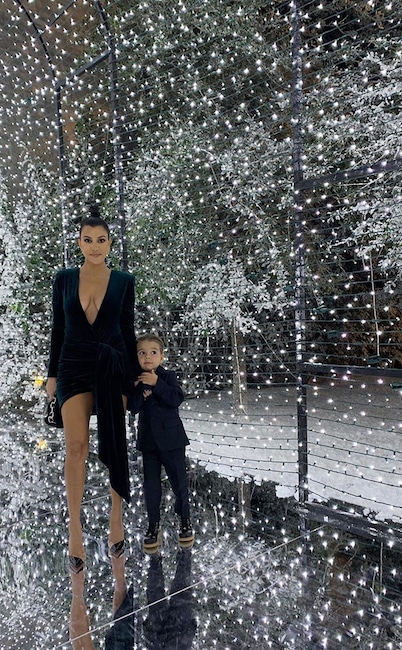 Instagram/Kourtney Kardashian
Winter Wonderland
Kourtney and Reign enjoy a (slightly belated) white Christmas. "What a night ✨," Kourtney wrote, captioning a photo series shared to Instagram Dec. 26.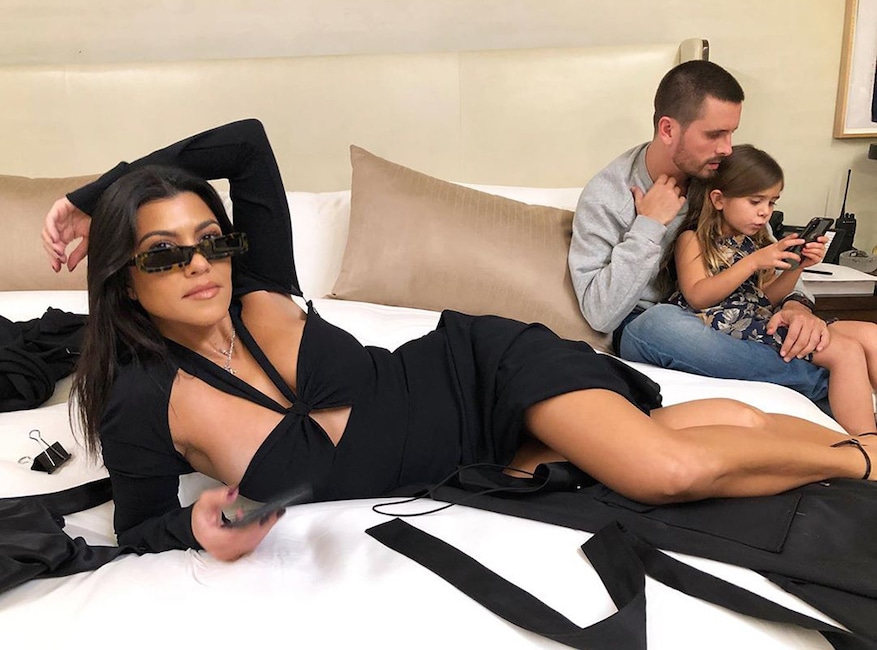 Instagram/Kourtney Kardashian
"Coparenting"
Kourtney's Instagram caption basically said it all.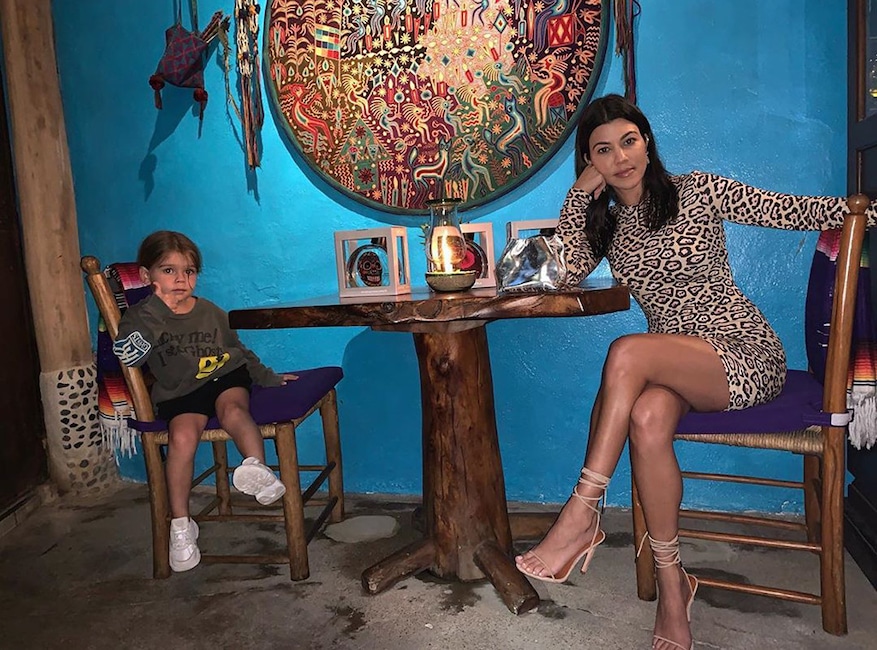 Instagram/Kourtney Kardashian
Fun in the Sun
Kourtney and Reign took Cabo!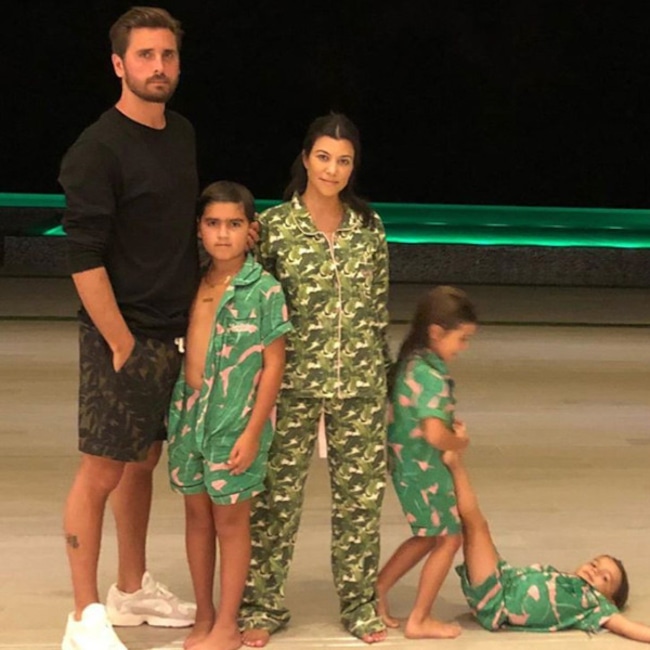 Instagram
Thanksgiving Love
The Kardashian-Disick clan had a Thanksgiving sleepover this year, because they know how to do holidays right.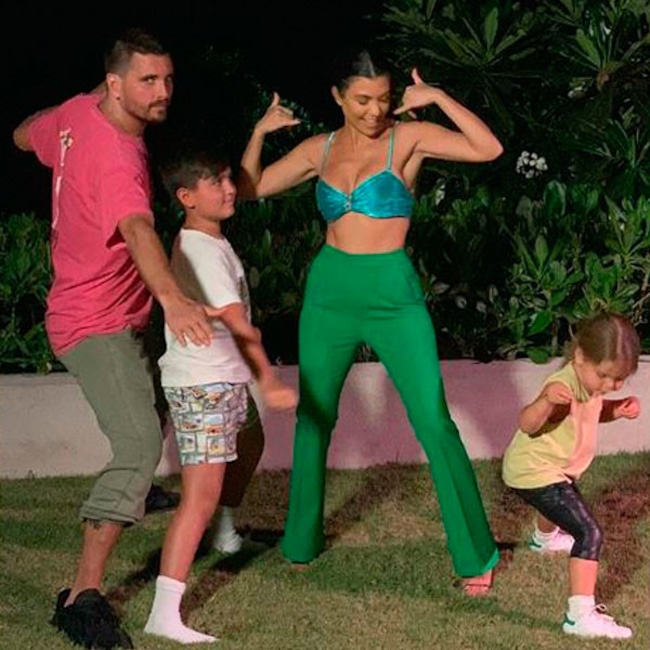 Instagram
Surfs Up
Kourtney and Scott goofed off while in Bali with their wild bunch in November.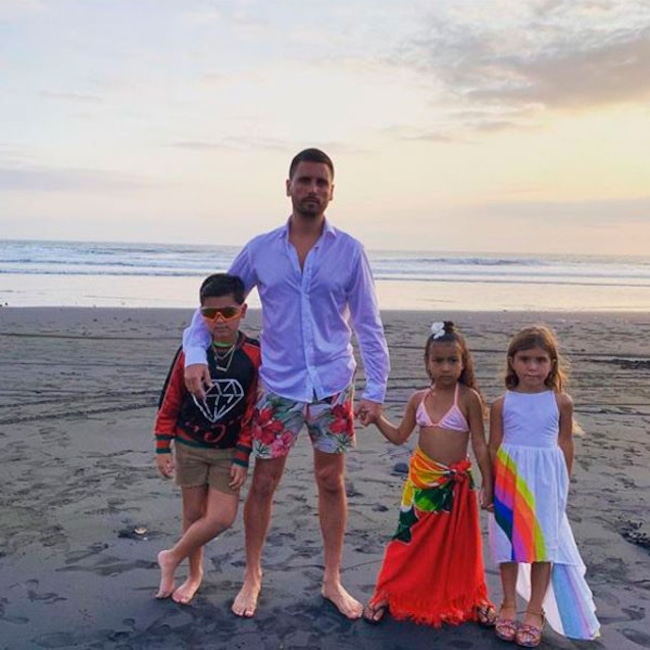 Instagram
Beachin
Scott hung out with his two oldest kids and his niece, North, in October at the beach and they looked like they had a blast.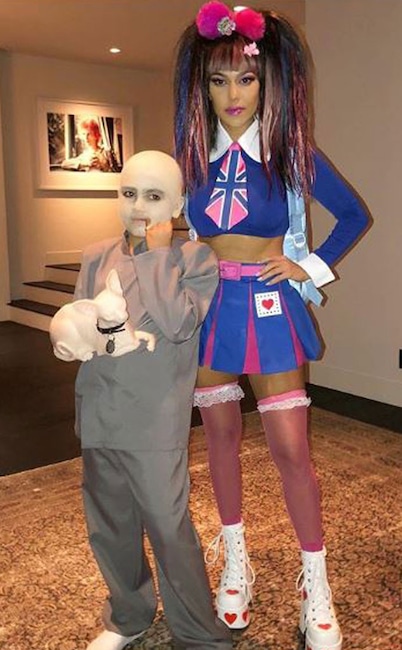 Instagram
Mini Me
Halloween 2018 was all about Austin Powers for Kourtney and her ride or die, Mason, who was Dr. Evil.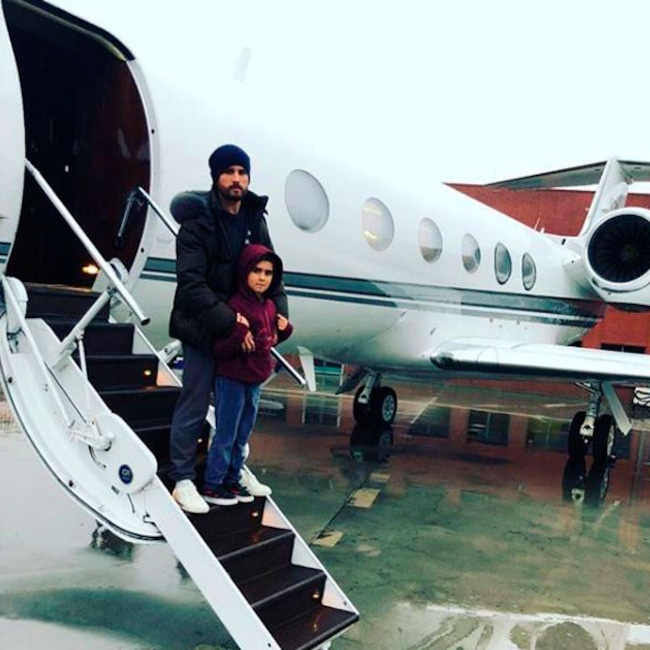 Instagram
Travel Buddy
"Soul mate," Scott captioned this snap with his eldest son, Mason.
Instagram
Vacation Dudes
Scott hung out with his OG son, Mason, while on vacation this summer.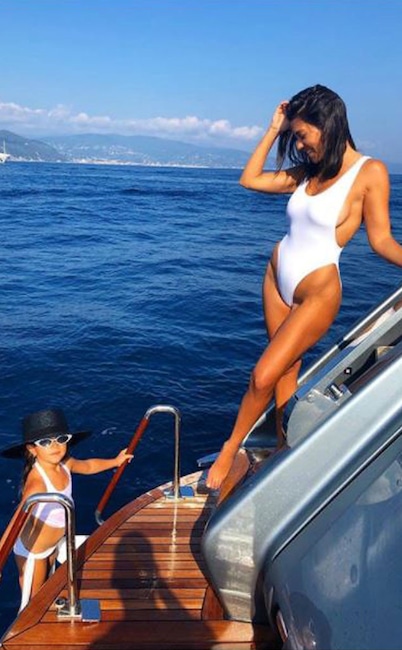 Instagram
Bikini Babes
Over the summer, Kourtney bonded with her No. 1 gal, Penelope, while boating around Italy and we're officially jealous.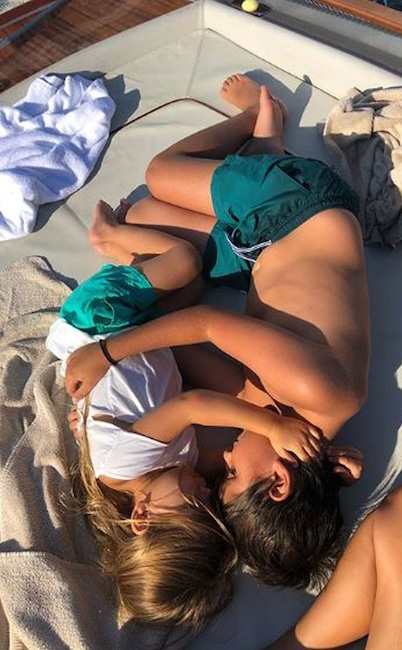 Instagram
Nap Time
Come on, could these two be any cuter?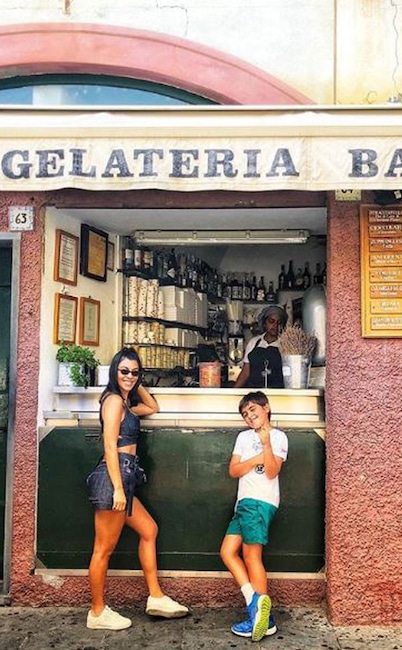 Instagram
Gelato or Bust
While in Italy, Kourtney made sure she had some daily gelato time in with her eldest son, Mason.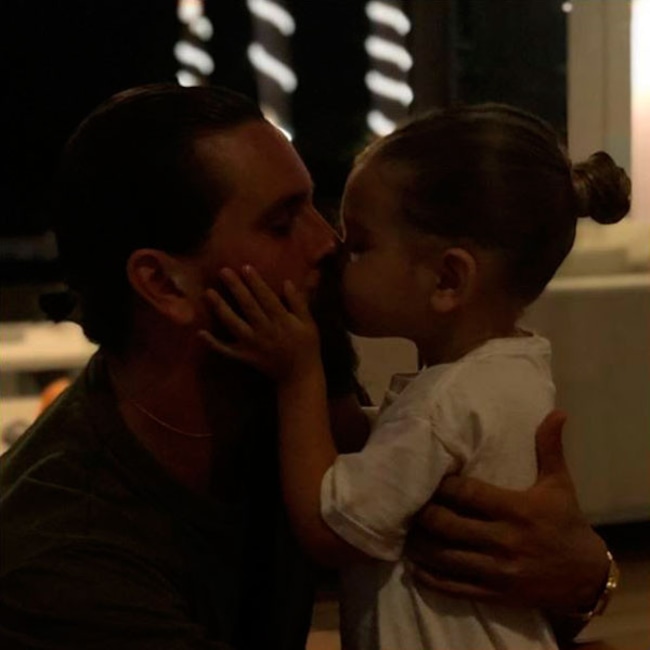 Instagram
Little Man & Pops
Scott and Reign shared a sweet moment together in this photo and it's freaking adorable.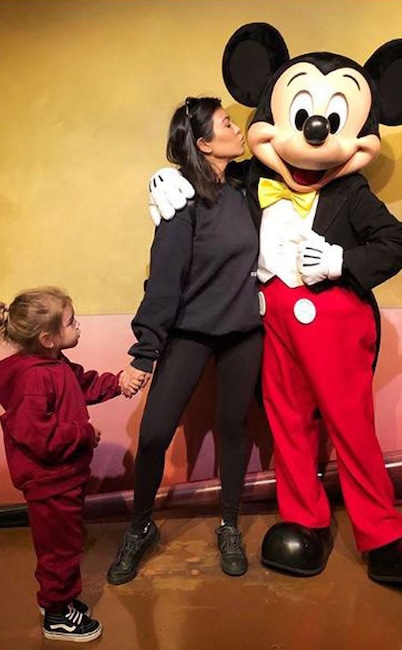 Instagram
Mickey Lover
Kourtney took a minute to show Mickey Mouse some love during a family trip to Disneyland.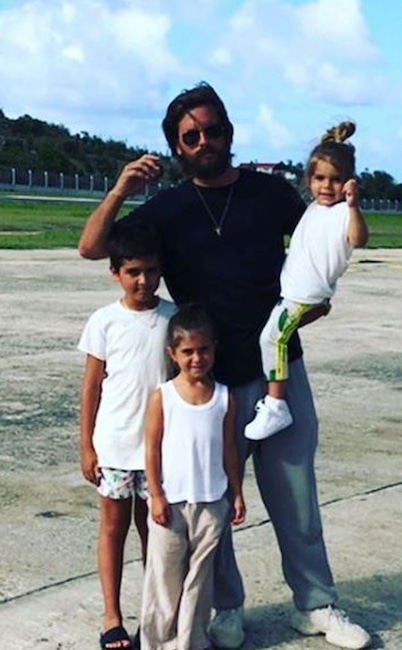 Instagram
Dad Trip
In May, Scott took his three amigos to St. Barts and they were all about the fun.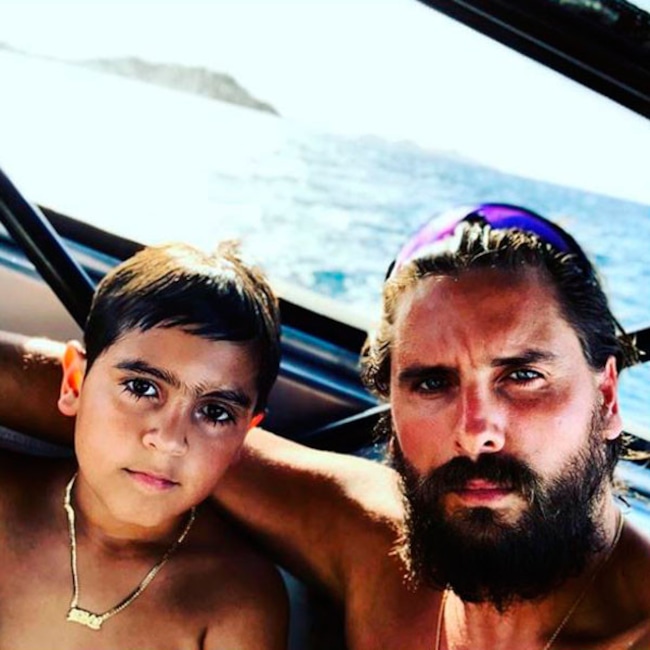 Instagram
Water Warriors
Mason and Scott took to the sea during their family vacay this past year and as you can see they were too cool for school.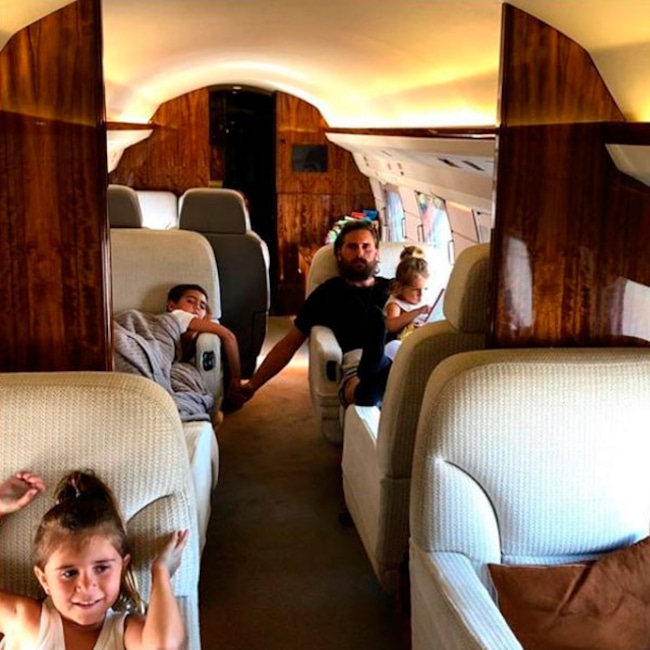 Instagram
Jet Life
You can't go on a family trip with Scott and not fly in style.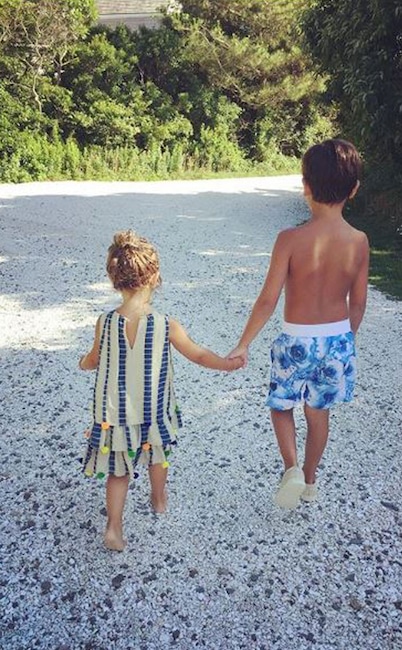 Instagram
Bonded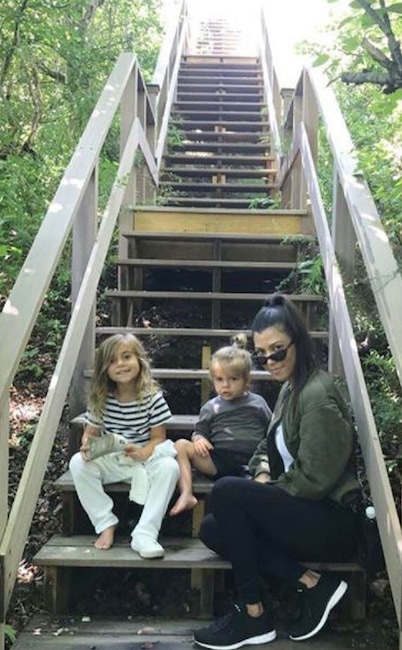 Instagram
Stairway to Heaven
What's better than working out? Working out with your kiddos, duh.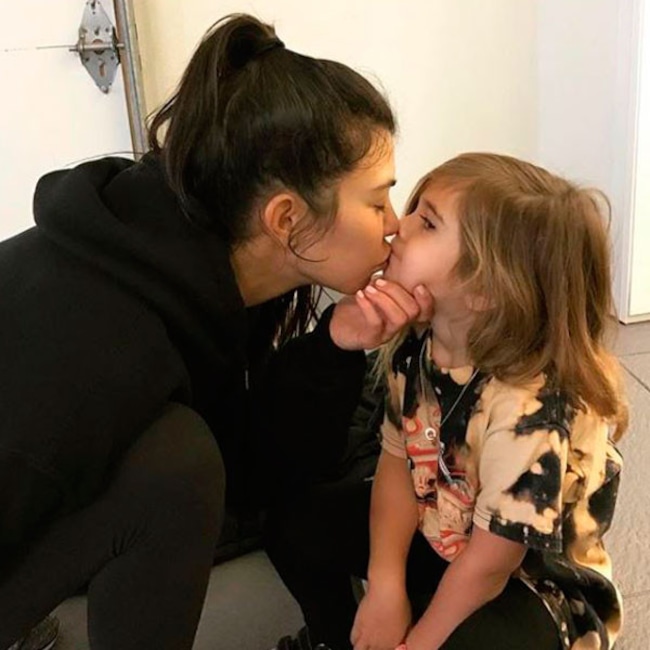 Instagram
Kiss Kiss
Penelope can't stop her mom from giving her kisses, no matter how old she gets.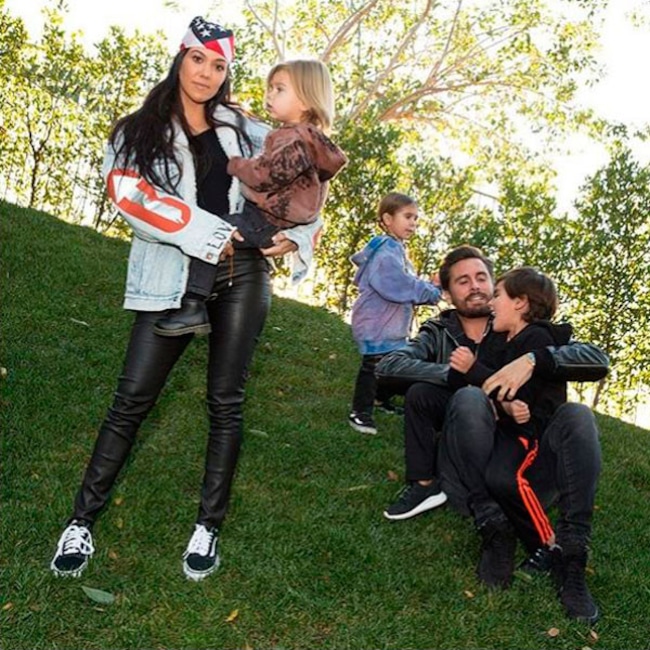 Instagram
Fast and Furious
One year, Reign and Mason celebrated their joint birthdays with a Fast & Furious bash and we're so in on this party theme.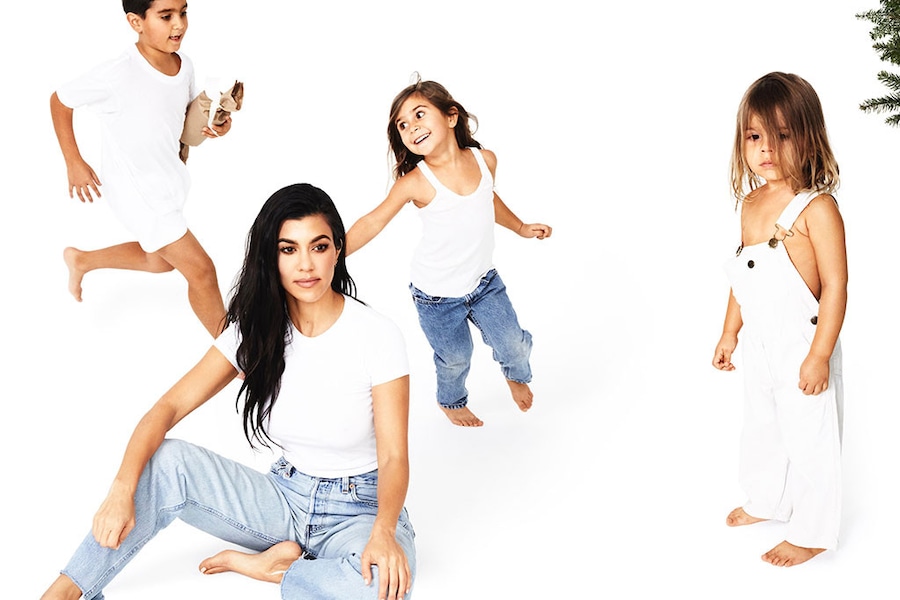 Eli Linnetz/kimkardashianwest.com
Merry Christmas
In 2017, the Kardashian family posted bits and pieces of their Christmas card throughout the month of December and this snap perfectly embodies Kourt and her kids.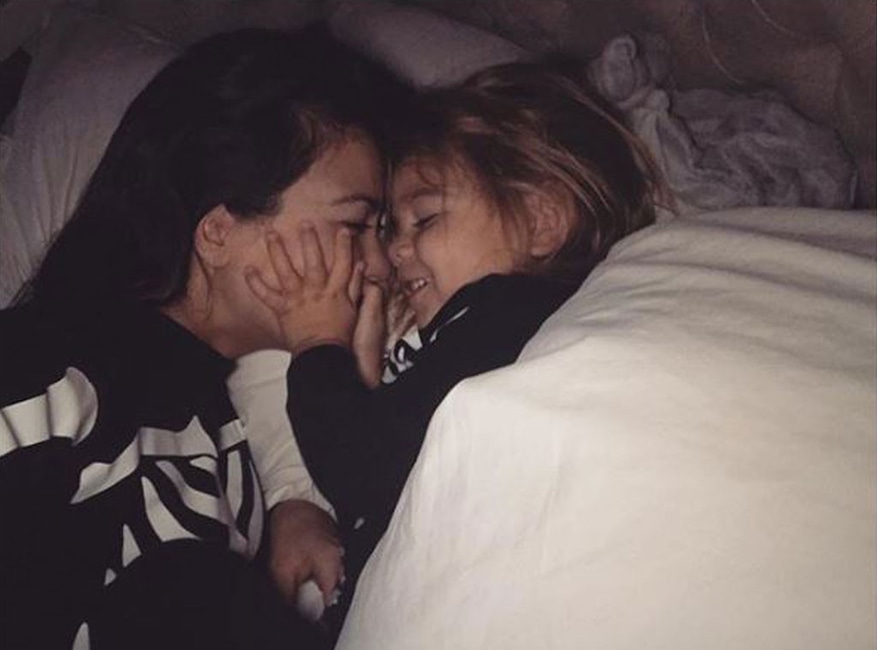 Instagram
Snuggles
Reign and Kourt snuggled up together in this snap and our hearts are so happy.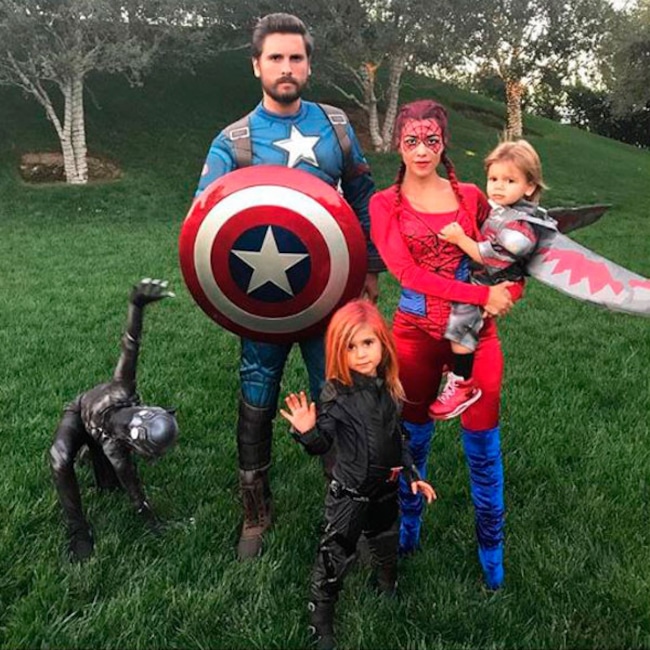 Instagram
Superhero Family
The happy family joined forces for a group Avengers costume for Halloween and it was a super (hero) hit.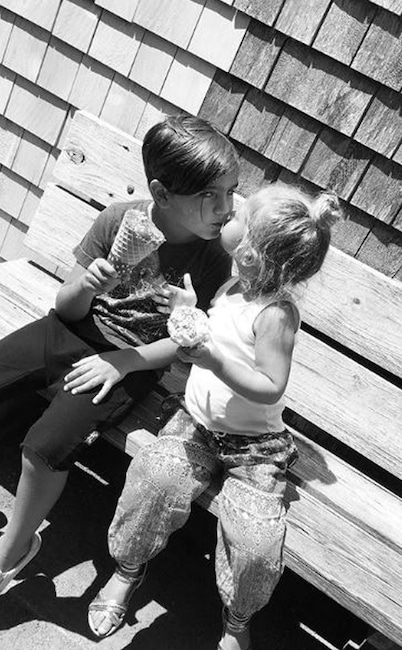 Instagram
Sibling Love
"Unconditional love," Kourtney captioned this sweet snap and we couldn't have said it better ourselves.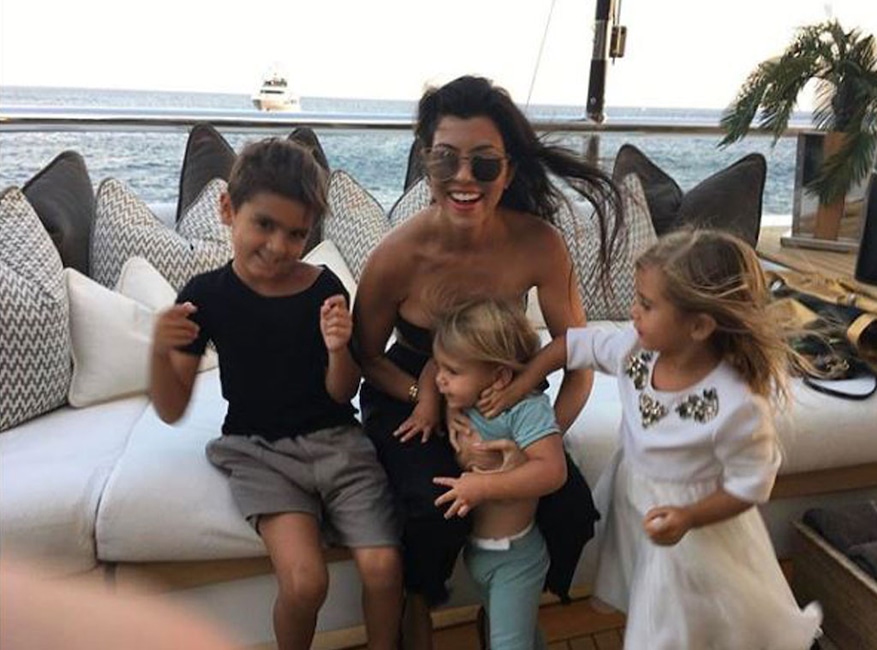 Instagram
Mother's Gratitude
"I thank God every morning for these three little angels who changed my heart forever. I feel incredibly blessed to be their mommy," Kourtney wrote with this photo in 2017. "Happy Mother's Day to all mothers raising our future."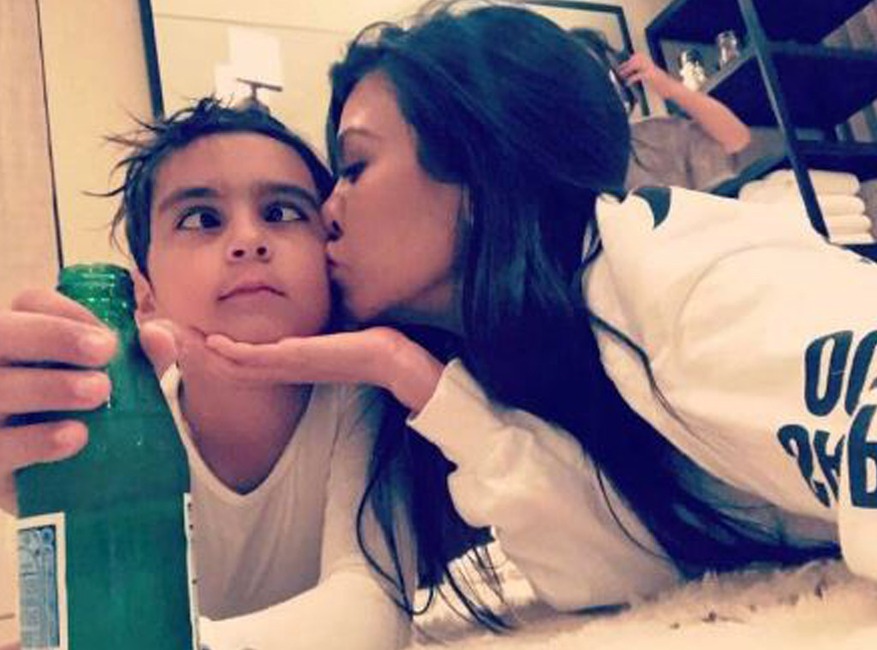 Instagram
Silly Faces
"Gosh mom, staaap!" — Mason, probably.
Photos
See More From Kourtney Kardashian and Scott Disick's Family Pics