Bob Levey/Getty Images for Spotify
Like out of a Greek myth, Megan Thee Stallion sprang, fully formed.
Promising her mom that she wouldn't lean into the rap game full-time until she was 21, she had a few years of hustle to make up for—but she has, and then some. Her debut album is still in the works, but her 2019 anthem "Hot Girl Summer" took on a life of its own and she ended up on Saturday Night Live with Chance the Rapper, contributing to the Queen and Slim soundtrack, doing an NPR Tiny Desk concert, sitting next to Anna Wintour at New York Fashion Week, and headlining a New Year's Eve show at L.A.'s Belasco theater that was featured on Dick Clark's New Year's Rockin' Eve.
"Your actions make you a 'hot girl,'" she explained to E! News in August. "You have to be someone who is like energetic, the life of the party, just really nice, you know what I'm saying? You have to be able to put that confidence in other people and get along with all the girls and just like have a good time. Just unapologetically you. You just have to be lit."
But, she assured us, it wasn't a seasonal thing.
"We're taking this hot girl summer into the winter," Megan said. "We don't care. Just put on a jacket."
In honor of her 25th birthday, here are 25 chances to school yourself in the art of what makes Megan Thee Stallion tick: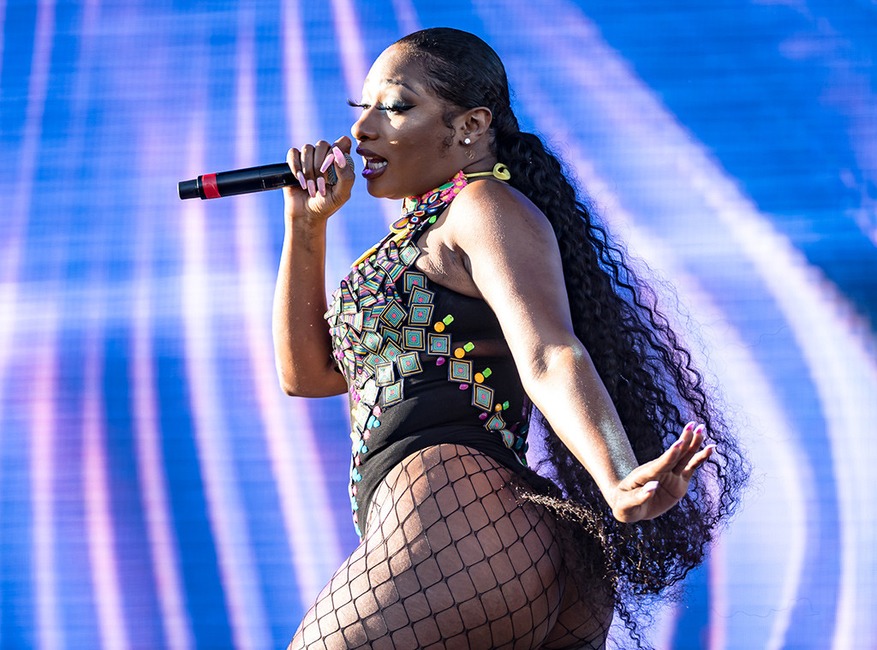 Steve Rose
1. Megan Jovon Ruth Pete was born on Feb. 15, 1995, in Bexar County, Texas.
2. She spent her early years, until the age of 14, in the South Park area of Houston, also the old stomping grounds of Travis Scott (whose Astroworld Festival she performed at in December 2019). "I feel like I have to put on for my city, because we have so many legends and so many greats," Megan told Rolling Stone in 2019. "But I don't feel like we ever really had a female rapper come from Houston or Texas and shut shit down. So that's where I'm coming from with it."
3. Her mother, Holly Thomas, was a rapper who performed under the stage name Holly-Wood, and she would take her little girl to the recording studio with her rather than leave her with a babysitter. "My mom is the first female rapper I've ever known," Megan told Vulture in March 2019. "I'm thinking, like, Okay, yeah, this is normal. Everybody's doing this."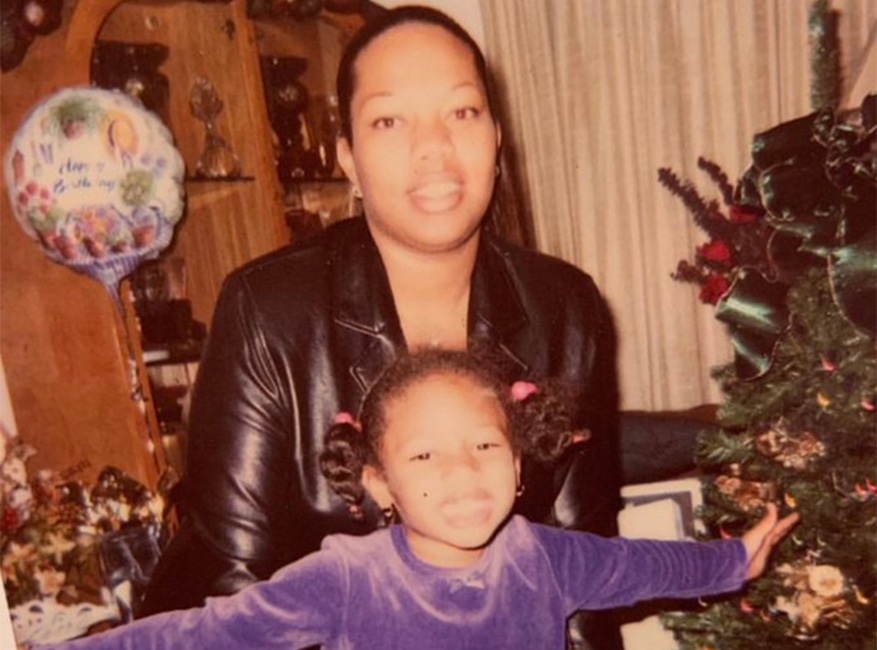 Instagram
4. Her best advice came from her mom, Megan told The Source in 2018. "My mama tells me every day, 'Kill these hoes! Go hard on these hoes.' I don't know why my mother talks to me like that but every time I'm doing something she's like, 'Megan, go out here and wreck these hoes' and I'm like, okay, I guess that's just my daily motto."
5. Thomas, who was also her daughter's manager, had been battling a brain tumor and died the day after Megan talked to Vulture in March 2019. "Damn I miss my mama, all we did was crack jokes all day," the artist captioned a tribute on Instagram. "She is the only person that could make me cry laughing. I be feeling so lost [without] her but I try my best to keep my sh–t on track how she would. The best mom in the whole world. The strongest woman on the planet. I can't even put complete sentences together… RIP mama."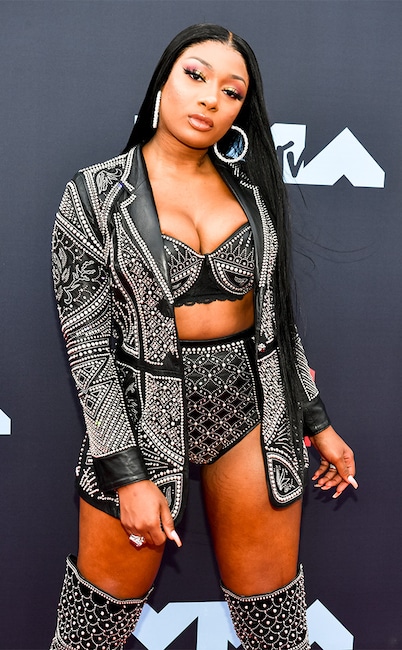 Erik Pendzich/Shutterstock
6. Megan is 5'10 and ever since she was 15 or 16, "older guys would always be like, 'Oh, you a stallion,'" she shared with Houstonia in 2017. "So I finally had to ask like, is that a good thing? Everybody pretty much took it and ran with it, and then I put it as my main name on Twitter, and ever since then everybody's just been calling me Stallion." Her grand stage name is pronounced Megan the Stallion, despite the regally spelled thee.
"Honestly," she told The Source, "I call myself Thee Stallion because obviously, I'm tall and fine. So men are immediately intimidated by the height anyway. I'm 5'10. Then, when I'm rapping I come off very strong. I feel like guys don't know how to come at me at first but they get to know me then they're like okay maybe she's not going to rip my head off."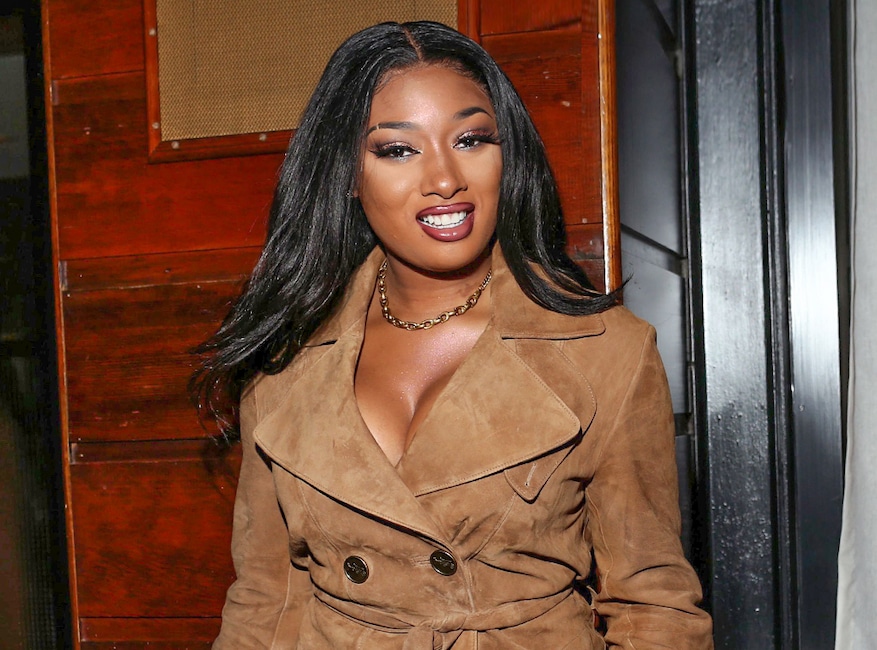 Lexie Moreland/WWD/Shutterstock
7. Thomas wanted Megan to wait until she was 21 to follow her hip-hop dreams full-time, mainly because her lyrics were so sexual, so at 18 she enrolled at Prairie View A&M. She dropped out, but returned to school at Texas Southern University in 2018 to study health administration, and as of 2019 she was a third-year student.
8. Megan's plan is to open and operate assisted living facilities in Texas after graduation where her fellow graduates can come work. "So my great-grandmother had been taking care of her mother, my grandmother," she explained her motivation to Vulture. "So they're in the house together taking care of each other, and I mean, my grandmother is almost 70, and my great-grandmother was like 87, so just watching her take care of her made me want to create a facility for people who are older to go and have somebody help them with their end-of-life care."
In fact, her business could help people of all ages. "And you know how it's so hard to get a job after college?" she explained to Billboard. "So I thought it would be super easy for my classmates if I just opened up something that they could go get a job at. I knew I didn't want to be a nurse. And once I started getting super popular with my music, I knew I probably wasn't going to go to medical school. And then blood kind of makes me a little squeamish, so I was like, 'I don't want to touch nobody.' But I want to run the hospital. I don't want to do the dirty work, but I definitely want to put it there for people to come and help others."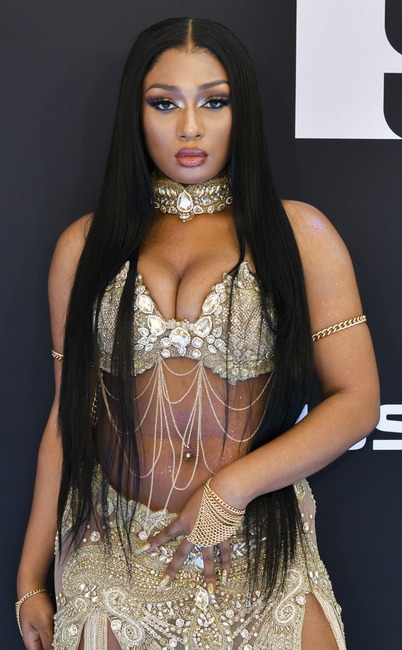 Rodin Eckenroth/WireImage
9. Like so many others these days, she gained a following on SoundCloud and social media, and dropped her first mixtape, Rich Ratchet, in 2016. Her first EP, Make It Hot, came out in 2017, all before she had acquired much mainstream attention.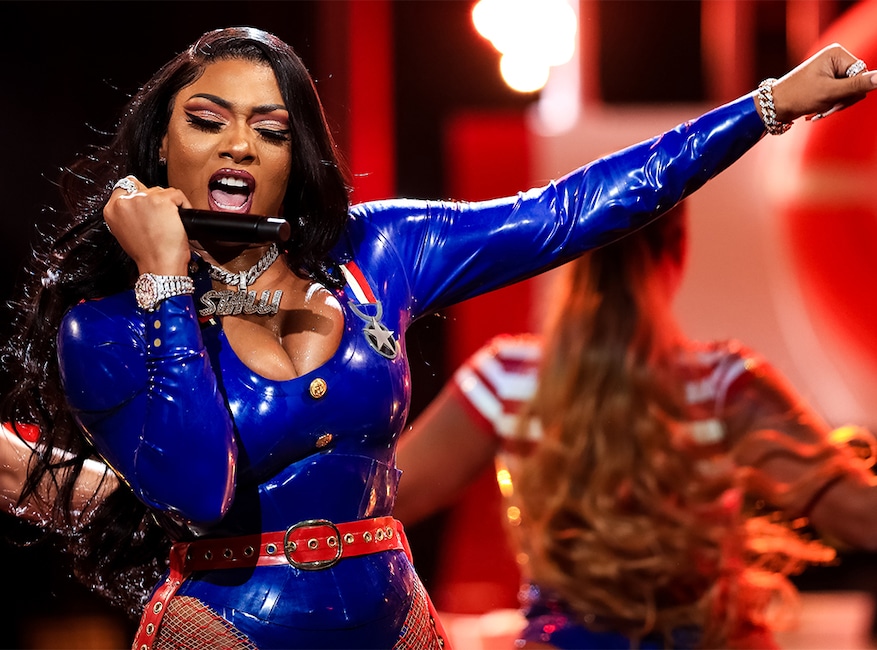 Carmen Mandato/Getty Images
10. Megan was the first female rapper to sign with 300 Entertainment when she did so in November 2018. "I'm just ready to take over," she told Billboard. "Everybody was seeking me. There were so many different labels coming to me and they just didn't seem right, but 300… they wanted me bad. It felt like a family."
11. Pimp C, who died in 2007 of abuse of "purple drank" (codeine and promethazine) exacerbated by sleep apnea, and Notorious B.I.G., who was shot to death in 1997, are her favorite rappers. "I like Pimp C's cockiness. He makes me feel so confident and he makes me feel so cool. So definitely when people are listening to my music I want them to feel like that too. Biggie inspires me too. I love his wordplay."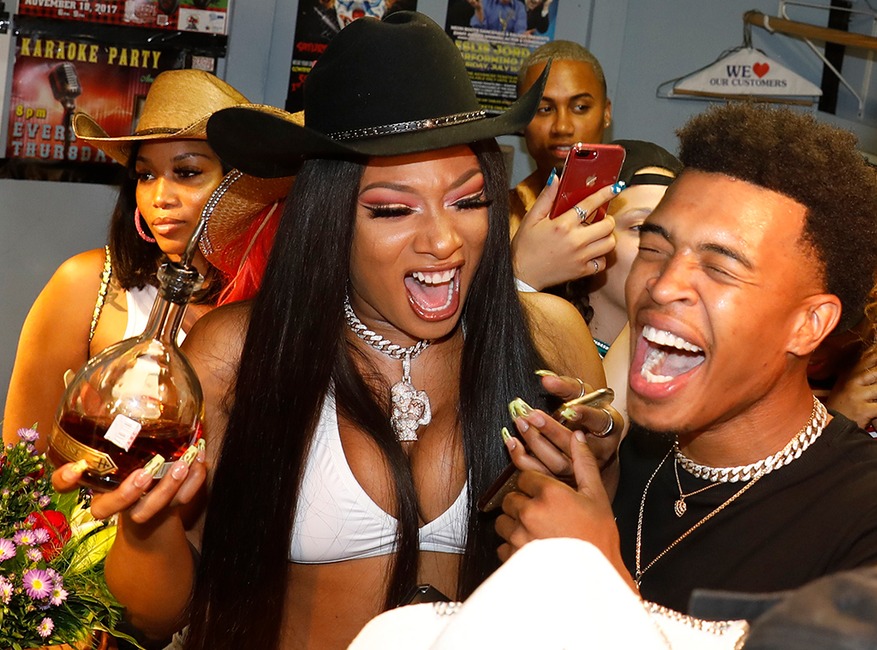 Bob Levey/Getty Images for Spotify
12. Her 2018 EP Tina Snow is named after another alter ego, inspired by Pimp C's Tony Snow alias. "Tina is the more pimp-ish side of me," Megan told Vibe. "Tina is the raw version of Megan, she just don't give a damn."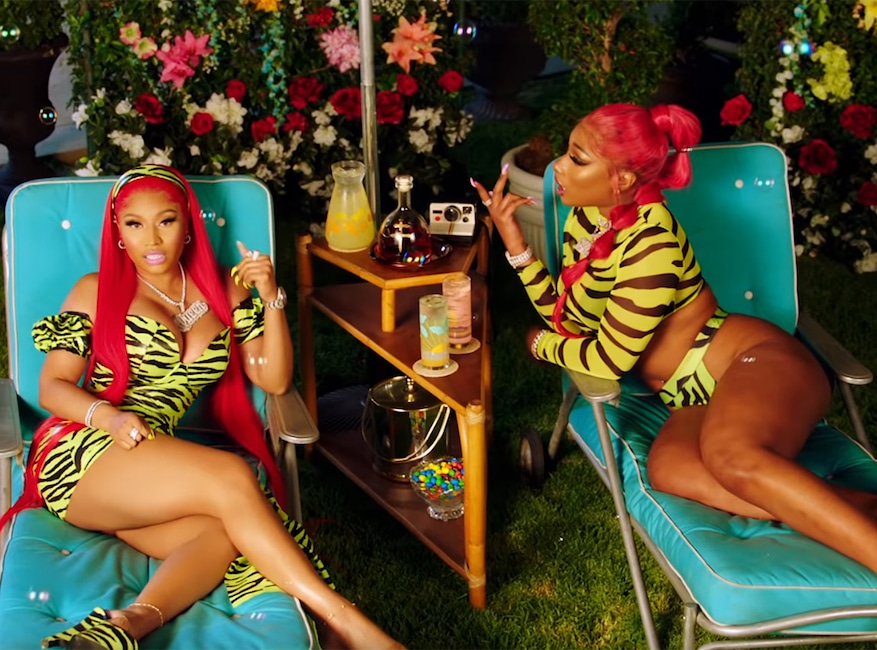 13. "Hot Girl Summer" is all about confidence—and so is she. "When I make music," she told Billboard, "I hope it gets inside of somebody and they feel like, 'You know what? F–k this, I am a bad bitch!' I know that I have to stay the way that I am to continue to inspire other women to feel [the same]. Confidence literally starts from yourself. You have to go look in the mirror at yourself. If you don't like what you see, you're going to give off that energy."
14. Megan's fans are called the Hotties, a natural off-shoot of her big summer hit, as well as some of the artist's other nicknames, including "H-Town Hottie" and "Hot Girl Meg." "The main goal of my music is to make people feel strong and confident. To be a Hottie you gotta have a lot of self-love, a lot of confidence, you gotta be able to put your foot down," she explained to Vibe.
15. Megan asked Nicki Minaj to collaborate on "Hot Girl Summer" via Instagram Live, and Minaj sent her verse over that night. "It made me feel like I must be doing something right— Nicki wouldn't just get on anything," she told Variety.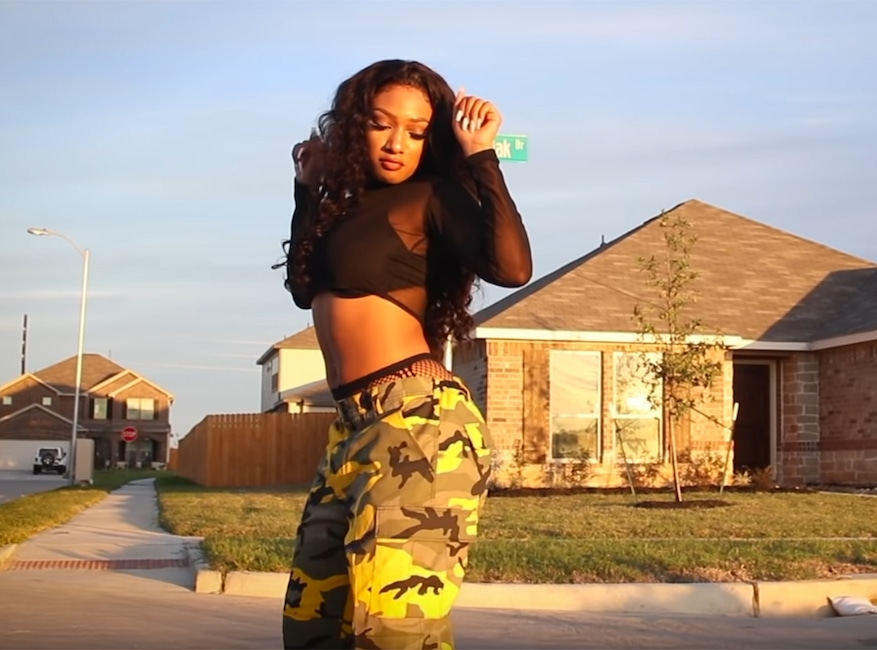 YouTube
16. Megan didn't expect her "Stalli Freestyle" video to go viral. "I used to make videos for Instagram just freestyling on the videos," she told The Source in 2018. "One day I was about to go to the studio to record and before I had actually walked into the studio I had just made a video outside of the studio. When it started catching on so many people were like, "Make this a song! I want to jam this every day. So I recorded it, made it a song, shot a video, and BOOM!"
17. She's been known to pour Hennessy for fans in the front row at her shows, and venues always know to store a bottle on ice for her.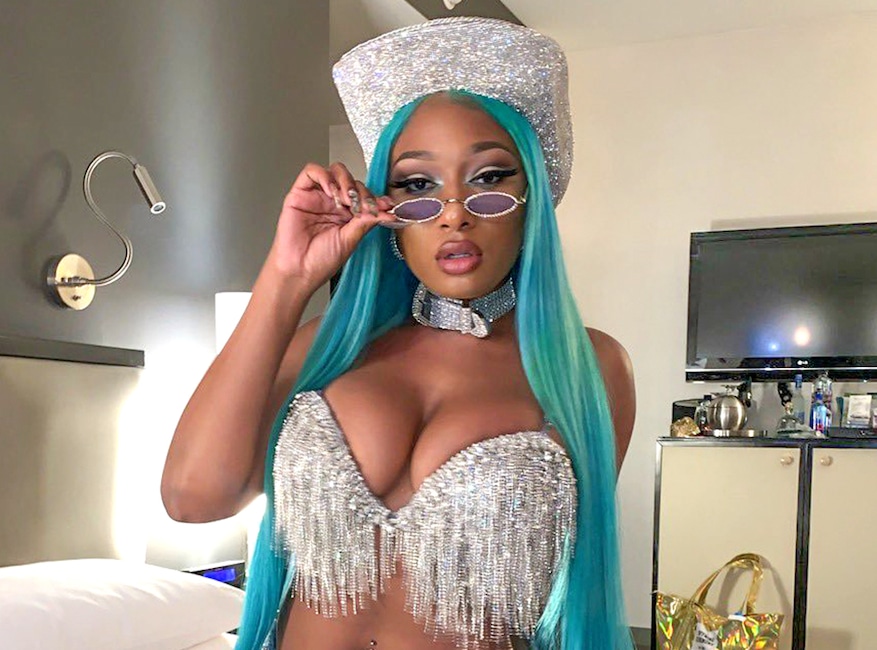 Twitter
18. She was rumored to be dating G-Eazy after they were spotted looking cozy at E11EVEN nightclub, but she took to Twitter to shoot that down, writing, ""ol alright nowww y'all got all y'all jokes out but I am not f–king G Eazy."
19. Since she's been in the spotlight, Megan has made it clear that she wants to be famous for one thing. "I feel that artists in general, but definitely women—if you are not dating somebody popping or you are not just acting a complete ass, then people nine times out of 10 are probably not going to know who you are. So I just have to keep going hard with my music, because the way people know me is from my music," she told Billboard. "They don't know me from anything else. There's no drama. I'm not with anybody. So if you find out about me, you find out about me because of my music, and that's how I want to keep it."
Leon Provost
20. Megan isn't waiting until she starts her health care empire to give back. She contributed $15,400 worth of Thanksgiving turkeys and helped hand them out to 1,050 households in need at the Houston Food Bank Portwall Pantry in November.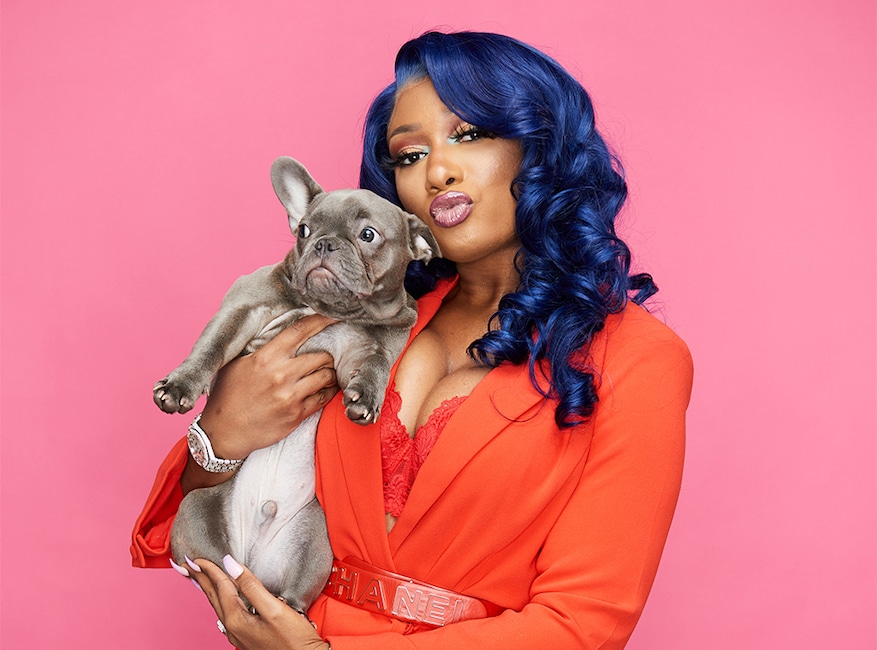 Sara Jaye Weiss/Shutterstock
21. She has a French bulldog named Foe Thee Frenchie, and he has 267,000 followers on Instagram.
22. When a 2015 mug shot was unearthed and posted to social media, Megan confirmed that it was real and explained on Instagram Live that she had been arrested for getting into a public fight with her then-boyfriend at SXSW in Austin. She had found out "at the damn concert" that he had cheated and fathered a child with the other woman, Megan said. She tried to stay calm and walk away, Megan said, but he started "pulling and pushing" her and then threw her phone to the ground and stomped on it, and then she lost her temper and started hitting him—and then the police showed up. She spent two days in jail.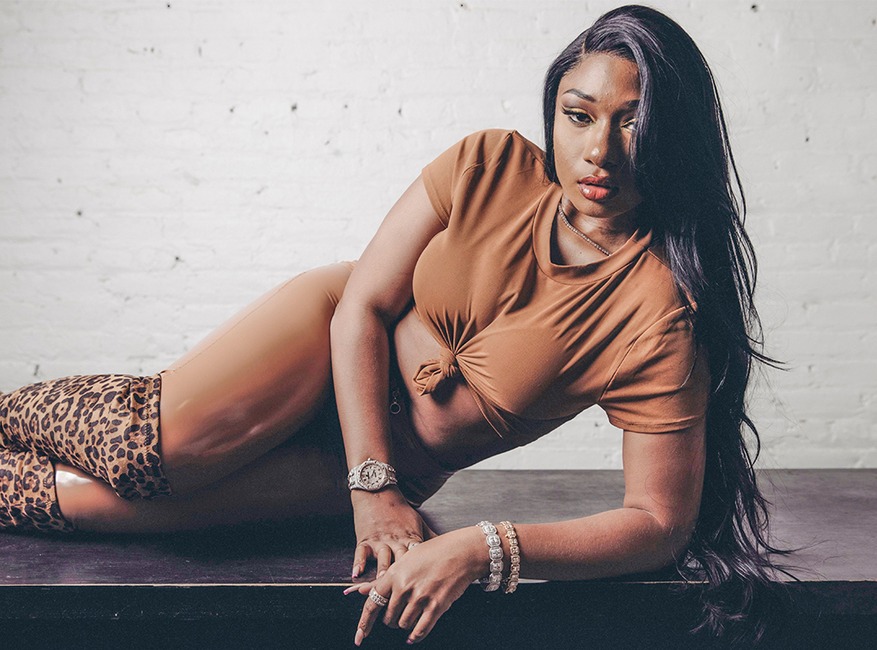 Victoria Will/Invision/AP/Shutterstock
23. Her debut album, Suga, is due out in 2020—the title inspired by another, more sensitive alter ego.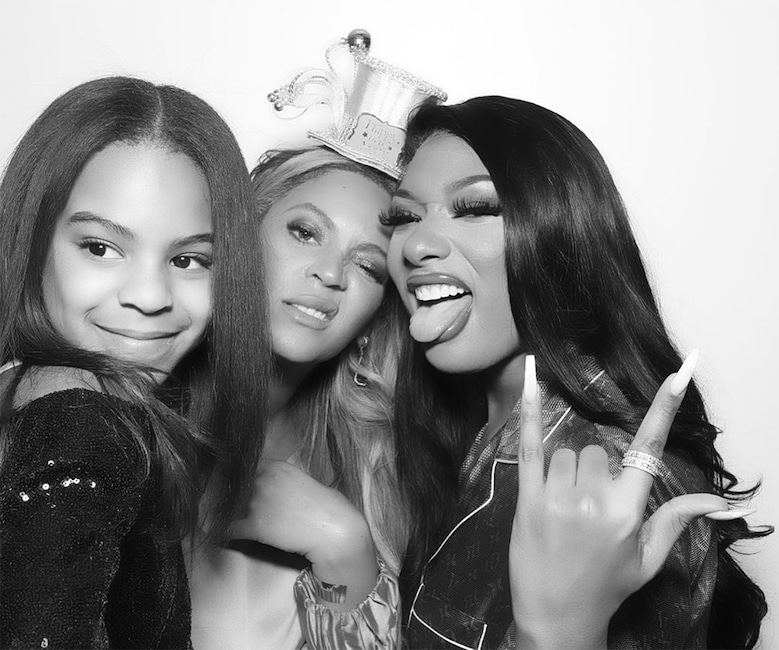 Instagram / Megan Thee Stallion
24. Asked in 2018 who her dream collaboration was, she promptly told Vibe, "Beyoncé. Me and B gotta do something. Houston needs that." Perhaps the subject came up when Megan spent New Year's Eve with the Carter family, including Blue Ivy.
25. Megan is set to be a judge on a ballroom-vogue competition series called Legendary that's coming to HBO Max when the streaming service bows this spring. According to Refinery 29, she's also writing a horror movie, because she loves horror movies and she's tired of the underwhelming plots of so many she's seen lately.
At the end of the day, she just wants other women to feel as good about themselves as she does.
"I don't care about a lot of people's opinions, and I feel like that probably comes across in my music, too, and in my personality," she told Vulture last year. "I just really want other women to feel like that because I feel like sometimes we walk around so uptight and we walk around trying to be something that we're not, trying to hold up that image that we think that other people want to see.
"That doesn't need to be the case. When you're just being yourself, people gravitate toward that than you being what you think people want you to be. So I definitely just want other girls to feel like how I feel. We working on that though, day by day."